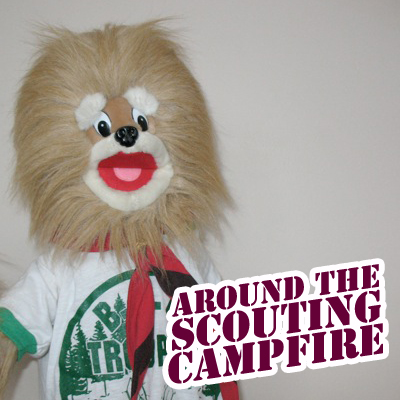 Around The Scouting Campfire #23 is ready for your enjoyment. In this episode Scoutmaster Steve and Buttons, the radical Boy Scout, talk about getting outside to play. The Boy Scouts of Troop 68 sing a song about an experience they had with some cattle. Buttons shares some "Scouting Truths" with us, thanks to Nick at the Nick's Ramblings blog. And of course, it is time for the hosts to announce their winner of the PTC Media photo contest, who will receive a $20.00 coupon toward a purchase at Trailstop.com.
Send us your emails. Steve and Buttons would love to hear from you. What do you think about the show. Do you have any suggestions? You can contact Buttons at buttonst68@yahoo.com. You may contact Scoutmaster Steve at stevejb68@yahoo.com. Please rate the show and/or leave a comment at the iTunes store.
You can also follow the hosts on Twitter at twitter.com/stevejb68 and twitter.com/buttonst68 .
Download the episode by clicking 
HERE
.
.
This podcast is found on iTunes at
.
Show notes:
Hey Dad! Get out and play! – http://www.melrosetroop68.org/blog/?p=67
The Killer Cattle Song – http://www.melrosetroop68.org/blog/?p=929
Nick's Ramblings – http://blog.nawbus.co.uk/ .