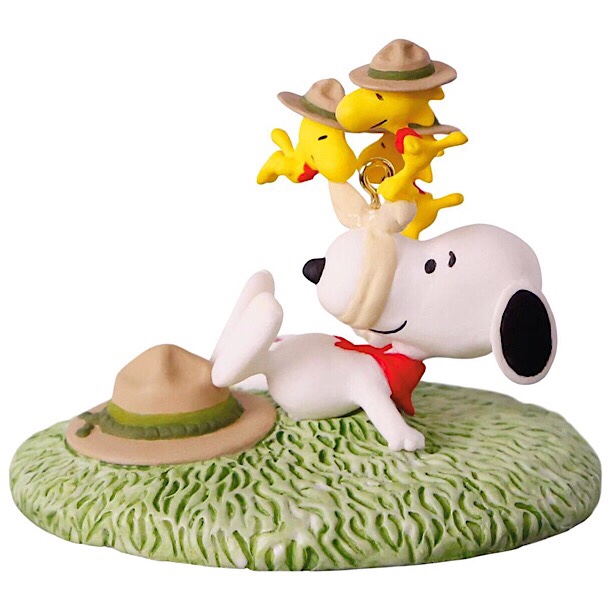 It is that time of year once again. Hallmark has released its 2018 Christmas ornaments. Once again, it is time to add a Scoutmaster Snoopy ornament to the collection.
This year's decoration features Snoopy and the gang practicing their first aid skills. It looks like Snoopy is the one in need of treatment. Woodstock and his friends are doing their best to bandage their scout leader.
I have been collecting these ornaments for quite a few years. I always look forward to seeing what Hallmark has in store for the gang each year.
Do you collect these ornaments also? How many do you have in your collection?