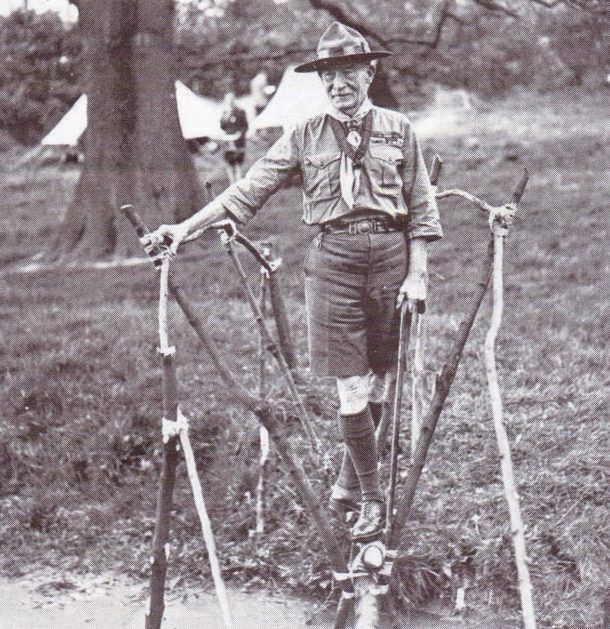 I have been more active with Melrose Boy Scout Troop 68 during the last few months as our new scoutmaster gets comfortable with his new position. I have invited the Patrol Leaders Council to once again hold their meetings at my house which has given me the opportunity to assist in their training and answer any questions of the new scoutmaster.
As the Boy Scouts planned their monthly agenda, I encouraged them to plan a different game for each of the weekly troop meetings. I also asked them to only use one game from the previous month. This adds for variety during the meetings and forces the youth leadership to think a bit more when they do their planning.
When the Scouts were planning their November meetings during the October patrol leader council meeting they were coming up short on game time ideas as they tried to follow my suggestion. I mentioned a game I have not seen the troop play in a few years. I gave them a brief summary of the games rules and the boys quickly added it to the meeting plan for November 21st.
The meeting arrived. It was time to play the game. I soon discovered that not one of the Scouts attending the meeting had played this game. I thought that a few of the older boys had played it when they were younger but I was wrong. I was surprised that it had been a few years since the troop had used this game during a meeting.
I explained the rules of the game, and also told them it was a game that they would probably never play in school because it can be a pretty rough and tumble game. I had them take off their uniform shirts to prevent any damage, and told the boys who were wearing boots to remove them. We did not want anyone getting hurt after all.
It was time to begin. The Scouts had a blast! They also had quite the workout. Most of them were breathing hard by the end of the game. I have a feeling this game will start getting used more often in the upcoming months.
Have you guessed what the game is yet? It is called British Bulldog, a game played by Boy Scouts since the start of the program in the early 1900's. I would bet Lord Baden-Powell watched a few games of this being played. This old game had become new again to another group of Boy Scouts in central Minnesota.
Does your troop play British Bulldogs? Does the game wear them out?