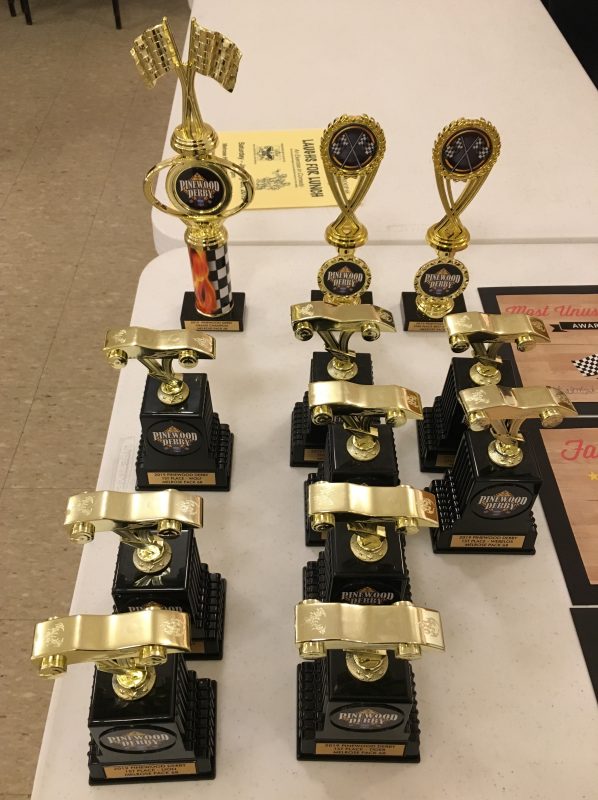 Another January has come and gone which also means thousands of Pinewood Derby's has been held across the country. Melrose Area Cub Scout Pack 68 held this year's Pinewood Derby at the Melrose American Legion on Sunday, January 20. Twenty five Cub Scouts participated in the event.
I arrived at the Legion to help set things up before most of the families arrived. After asking the cubmaster what I should do she asked me to take photographs during the event. I guess she knows that type of work is right up my alley.
I took pictures of each Scout as they arrived. I took two pictures of the Scout holding his/her car, and one closeup of the car. I also took some pictures during the event. When I was asked by the cubmaster to hand out the Derby Patches after the races were complete I handed my camera to one of the Boy Scouts who continued to take pictures. I took the camera back when the cubmaster presented the trophies. I was also able to get a few group and den photos before families started to leave.
By the time the event was over I had over 160 photos from the Pinewood Derby. Since most of the families have a Facebook account I posted many of them to the site. I may also make a slideshow of the pictures and post it later. Of course, no names of the Scouts will be listed with the photos.
Does your Pack assign someone to take photo's during its Pinewood Derby? How many photos did they take during the event? Did your Cub Scouts enjoy your derby?