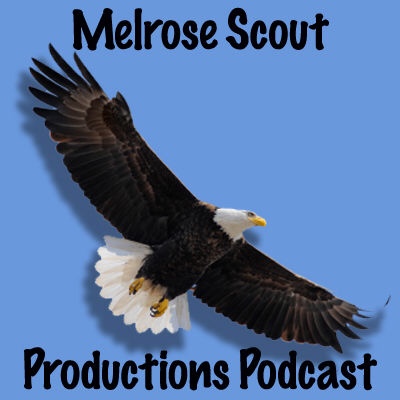 I was an active podcaster for over seven years. I posted my first video podcast under the name of Melrose Scouting Productions on April 4, 2007. The goal was to post two or three videos each month, usually featuring the Boy Scouts of Troop 68.
The podcast became fairly popular, considering the niche theme of Boy Scouting. It had a small following of Scout leaders from around the country. Some videos also introduced Buttons, the radical Boy Scout, to the Internet.
The podcast attracted the attention of a few other scouting related podcasters. We got together under Chris's leadership and became a channel known as PTC Media. The PTC stood for packs, troops, and crews. Many of these podcasts can still be found online and in the iTunes Store.
In 2011 I retired as the scoutmaster of Boy Scout Troop 68. It did not take long for my Podcast to feel the result of that decision. My posts to the Melrose Scouting Productions Podcast became fewer as time went on. By the end of 2014 it looked like my podcasting days were over. In December of that year I posted my 140th video.
I did not add any videos to the podcast during the next three years. Then, in February 2018, I added a new video of the mayor of Melrose and his visit to the Cub Scouts of Pack 68. In August I became a little more ambitious and created a video about my Scouting patch blankets. I guess you could say there was a small podcast revival that year, right?
As we begin the new year of 2019 I am thinking about trying to bring the Melrose Scouting Productions Podcast back to life. I think I may have enough material to add one or two videos per month. I would like to know your opinion. Do you think I should bring back the scouting related podcast? Do you think this podcast would be popular again? Should I bring back Buttons, the radical Boy Scout? Let me know by leaving a comment.