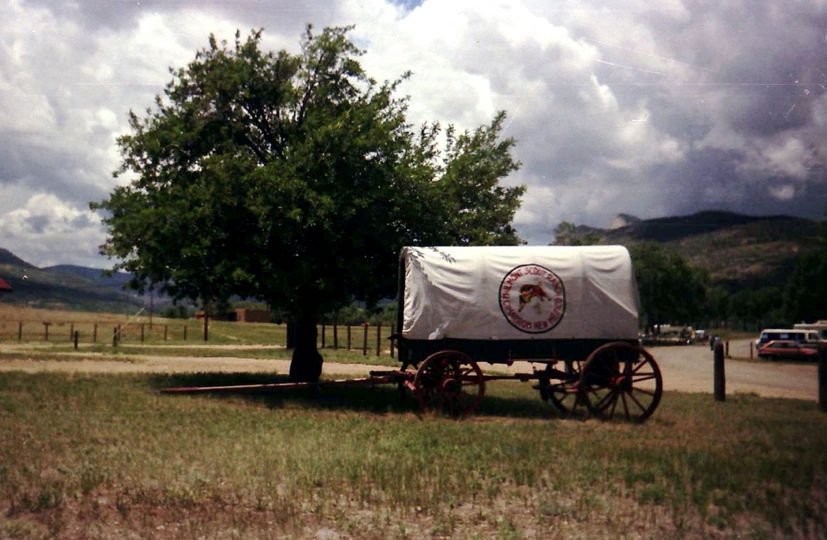 Philmont!  I attended a week long session at the Philmont Training Center (PTC) this month and on the way back from the trip to New Mexico Bob and I looked at the pictures I had taken of my trip to the facility in 1984, which also happened to be the first time I visited Philmont Scout Ranch. It was interesting to see what had changed over the last three decades, and also what had stayed the same. If you have been to the ranch a few times over the decades you will know what I mean.
I thought those of you who have been to training center years ago might enjoy seeing this slideshow of my 1984 trip posted to the Melrose Scout Productions Podcast. Even those of you who have been there recently will enjoy seeing the new buildings and other changes to both the training center and the base camp from which the Boy Scouts leave on their 12 day treks into the backcountry. You will notice that one of the biggest and best changes has been the new Welcome Center at the base camp.
By the way, three of the songs used in the video are song by members of the Philmont staff over thirty years ago. They are from a cassette tape I bought in 1984 at the base camp trading post. The album is called Philsongs: Remembered Days. I checked the store this month and did not see this available to buy anymore, is cassette or cd formats. I converted the cassette to mp3's several years ago so I could listen to the songs on my iPod.
Video Information: 640×360, time 10:31, 108.9 MB. m4v format.
Click here to DOWNLOAD and watch this Podcast.
Subscribe to the Melrose Scout Productions Podcast at http://feeds2.feedburner.com/melrosescoutingproductions
or through iTunes  (and rate the show).
Don't forget to leave a comment below, or at the iTunes store. It is great to read what you think of these videos.