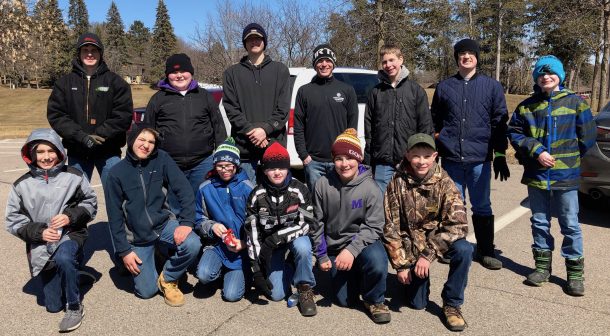 The Boy Scouts of Troop 68 have planned a disc golf marathon for each of the past few years when they planned out their schedule during the yearly planning conference in August. This year's marathon was held on Saturday, March 30. The troop will try to play at two or three courses in central Minnesota during this activity.
This year's event began at the Calvary Park 18 hole course in St. Cloud. This year was made a little more special because a member of the St. Cloud disc golf club met the troop and gave the Scouts some pointers on how to improve their skills. He then played a game with one of the three teams.
After lunch at Pizza Ranch, the troop moved on to the course at North park in Albany. Due to the extra time used for the disc golf instruction before the first game the Scouts would only be able to play at two parks this year. That did not seem to matter to them since they were having a great time.
A video of the disc golf instruction can be seen on the Melrose Scout Production channel on YouTube at https://youtu.be/aFUhiw07iUw