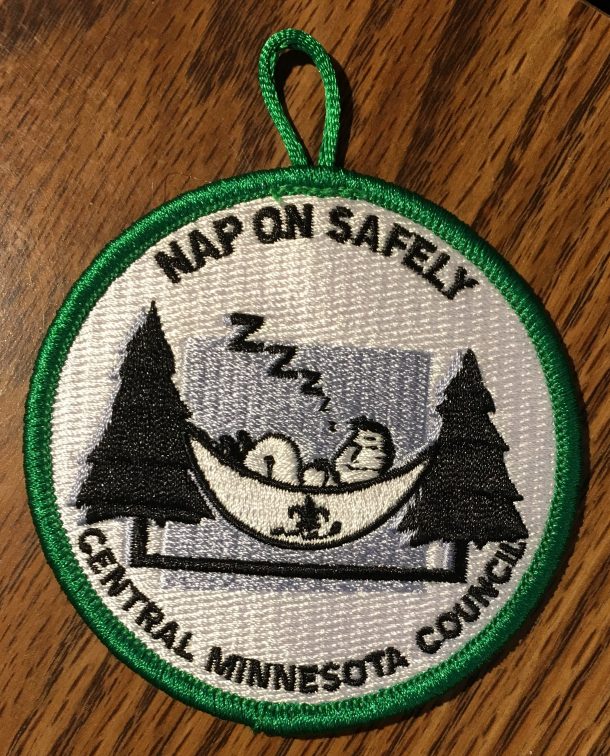 Being a Boy Scout leader can be serious work. And it can be a lot of fun. Sometimes we can look at ourselves and have a spot of fun at our own expense. That is why I like some of the "special" awards I have seen some councils and troops develop over the years.
A few years ago our council developed a special award for Scout Leaders, The Nap On Safely Award. After all, naps are serious business! If you need to take one during an afternoon while at camp you want to be sure you are doing it properly and safely. This is so important we took time during one of our roundtables to have a training session for this critical award. Here were some of the subjects covered to earning it:
Remember the S.L.E.E.P. acronym.
Safety
Lifestyle
Environment
Enjoyment
Practice
Safety: location, equipment, preventative measures .
Locations: shelters, cots, mats, tables prefer not, chairs, benches.
Environment: hydration, shade, air conditioning or wind, become one with nature.
Enjoyment: relax, timing, find your happy place.
Practice: frequently, consistency, trial and error, repeat, more than 45 minutes is sleeping and not napping.
Once a Scout Leader completed the training he or she received the patch to hang on the right pocket of their uniform. Does your council have a similar award?