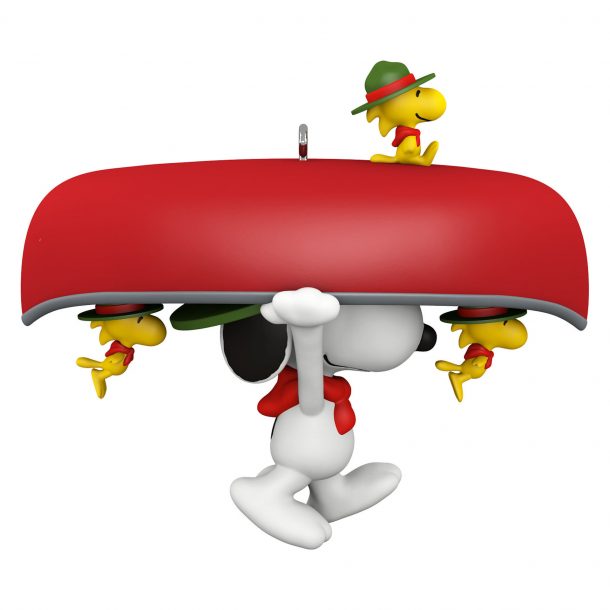 It is that time of year once again. Hallmark has released its 2020 ornaments for the holiday season. Once again, they have created a special Scouting themed ornament featuring Scout Leader Snoopy, the world famous Beagle Scout, along with a few of his troop members. I believe this is the fourteenth year we have seen an ornament in this series. (If I am wrong, leave a comment.)
As you can see from the photo, canoeing is this year's featured activity. This is the third time that water sports has been chosen as a theme, although this is the first time that portaging a canoe has been featured. As you can see, I do not believe Woodstock and his pals are offering much help with this portage.
Have you been to Hallmark yet to purchase your ornament? What do you think of this year's design? Leave a comment and let us know.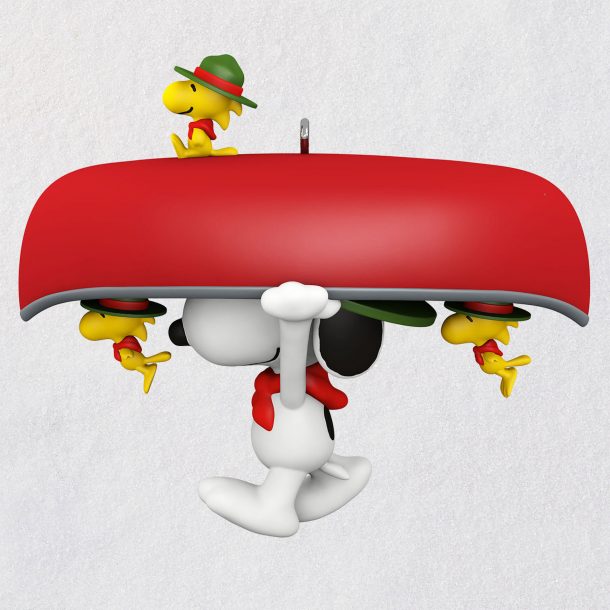 Photos from hallmark.com.