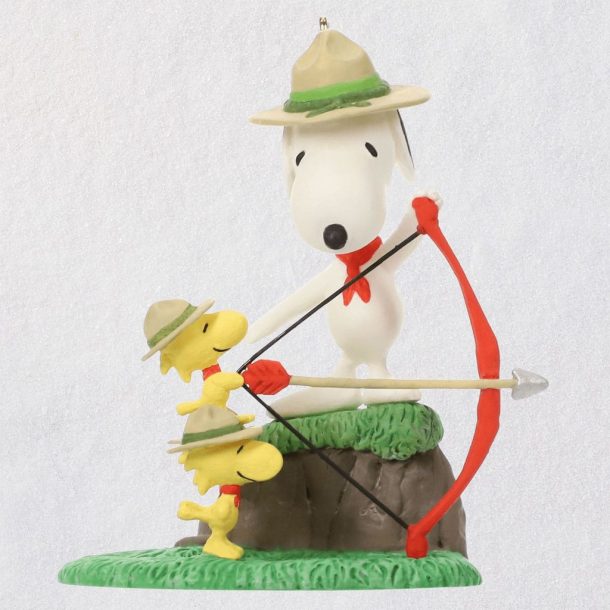 It is that time of year. Even though it is not yet Halloween the Christmas stuff is starting to find its way onto shelves at your favorite stores. While I agree it is too early to put out the Christmas decorations I always look forward to seeing what the next Hallmark Christmas ornament featuring Beagle Scout Snoopy is going to be. Today is the day I discovered what it is.
This year's ornament features Scout Leader Snoopy helping Woodstock and friend work on their archery skills. Of course, the bow is longer than Woodstock and his friend but it gives a great example of a Scout leader helping his Scouts.
This year's ornament is 2.5 inches tall. The cost is $17.99 and can be ordered online at the Hallmark website or picked up at your nearest Hallmark store. I usually get two of them, one to put on the tree and one to keep as part of my collection. This will be the thirteenth Beagle Scout Snoopy ornament in my collection.
Do you collect these ornaments? Do you have them all? I know I am missing a couple of the earlier ones.
(Pictures are from the Hallmark website.)