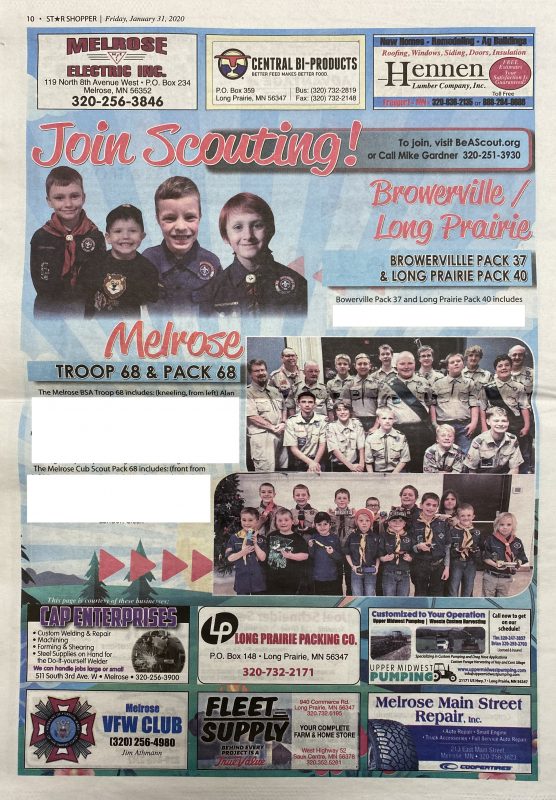 The Star Shopper is one of our local weekly newspapers. For several years they have placed a special insert in the issue just before Scout Week that features the local troops and packs. This year was a four page spread that included Scouting units from eight communities, including Melrose. It is very well done and features several photos of Cub Scouts and Scout BSA troop.
The units would like to thank the Star Shopper for their recognition of Scouting units. We would also like to thank all the sponsors who made this insert possible.
Does a local newspaper in your community do something similar to this for Scout Week?
(Names of the Scouts have been removed from these pictures in occurrence with online youth protection policies.)