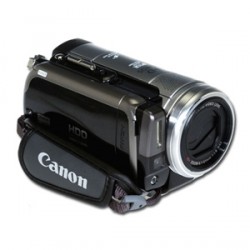 A long time ago, 1987 actually, I joined the board of directors for our local community access television station, Mel-TV. I was a member of the board for 20 years, many of those as the chairman. I retired from the board a few years before the City of Melrose decided to shut it down and keep the cable franchise fees in the general fund. Many people, myself included, thought this was a big mistake. After all, how many cities of our size had a community access channel that was actually being used, and used well. Citizens thought the station was a huge asset but the city council did not feel the same way.
During those 20 years I videotaped a lot of Boy Scout courts of honor and troop activities. I would edit them at the studio and they would be scheduled during the week's programming, usually a few times. It was a fantastic way for the community to keep up with what the Scouting program offered the youth. It was a great promotional and public relations tool.
I still video record most of the troop's courts of honor and some of the activities, even though I do not have the station available to show them any longer. I guess I just got into the habit and have not quit it yet. I do edit some of the shorter videos to use on the Melrose Scout Productions Podcast, but the bulk of it just sits on the computer or on tapes, unedited.
There are videos from summer camp, of the Watchamagumee egg drop competition, of courts of honor, and more. I would guess these files are using hundreds of gigabytes on my hard drives. I really should do something with them or just delete them, but I find I have a hard time deleting them. Some people hoard material items and fill up their house. I hoard video files and fill up my hard drives.
My goal this winter is too sit down at the computer and get serious about editing these video projects and share them with the Scouting families. I should be able to find some to share on the MSPP podcast. Maybe the local cable company would like some of the courts of honor for their local channel. I just need to sit down and start getting to work.