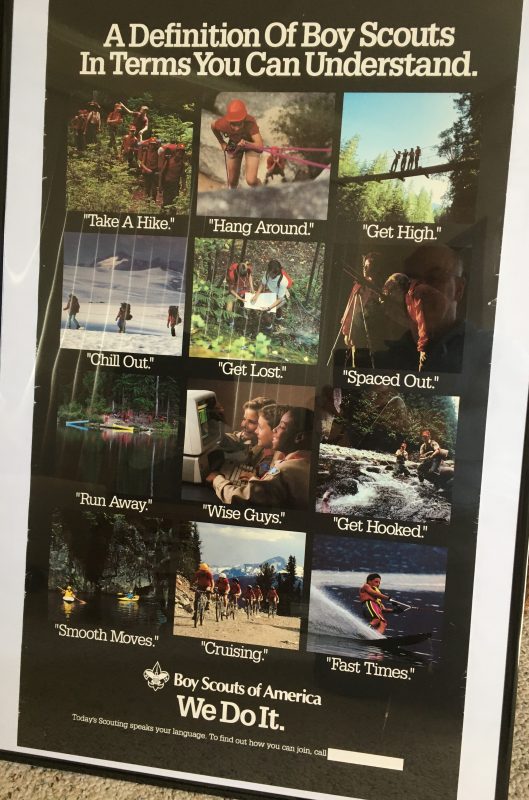 As I was preparing items to put in a display for Friday night's spaghetti supper fundraiser I happen to come across an old Scouting recruitment poster. This poster must be about 20 year old by now but you know the old saying, What was once old is new again.
I have always like this poster. I like the way the captions fit the pictures. I think it is well thought out. I am not sure how well it helped with recruitment across the country back then but I enjoyed the concept. Take A Hike (hiking). Hang Around (rock climbing). Get Lost (map and compass adventure). Fast Times (water skiing). All good!
It would be fun to see the Scouts BSA come up with a newer, more current, version of this type of poster. What do you think?