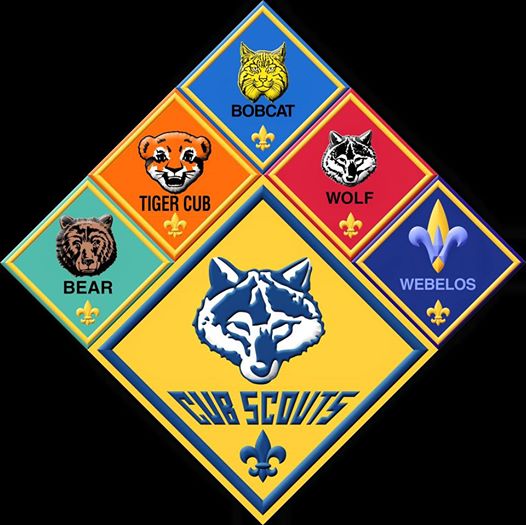 As the annual School Night To Join Scouting approached I told the current Cub Scouts that we should try to double the size of our pack, which is currently at 17 members. I explained that they are our best recruiters and that they should talk to their friends and bring them to the event. The boys were excited and thought we could do that. In fact, one Webelos Scout said that we could triple our size. I told them to go for it. Meanwhile, our new district executive was doing his part by talking to boys in the local elementary schools and passing out flyers.
Unfortunately, within our community we really did not do much more to promote School Night other than having a table set up at the school open houses, and placing a couple signs around town. Looking back on things, we should have had something in the local newspaper and contacted the banks and credit union to post the event on their exterior marquees. It is too late to try to promote it any more. The meeting was last night, Thursday, September 22.
I arrived at the school about twenty minutes early. We were supposed to have our meeting in the high school cafeteria. As we walked in we noticed the cafeteria was already being used. A sports team was having a meal/meeting. This was not going to work for us. Matt, one of our committee members, quickly found a custodian and asked if we could used the high school library. They said yes, so we moved into a new room and posted people by the school entrance to let them know about the room change. Not off to a good start for the evening.
Several committee members members, parents, and Cub Scouts were on hand to set things up. Future Cub Scouts and their parents began arriving 15 minutes early. And kept arriving. They were still coming in at 7:00, the start time of the meeting. And they keep coming. Soon, the tables were filled and there was standing room only. The committee members and I were shocked. We never expected a crowd like this. I had been hoping that we could maybe get 12 more boys to join Scouting. As I looked around the room I counted over 30 boys and their parents waiting to hear about the Cub Scout program.
I began the meeting a few minutes late as people got settled and moved things along quite rapidly. The pack leadership introduced themselves and then I hit the main points: meeting times, parent commitments, uniforms, awards, and so forth. Committee members jumped in when they had something to add, and our popcorn chairpersons talked quickly about the annual fundraiser. We did not waste much time, which I think made the parents happy.
As the meeting came to a close we had 25 new Cub Scout registrations. We went from a pack of 17 members to a pack with 42 members. We exceeded our goal! And it sounds like there may be a few more registration forms coming in at next week's pack meeting.
I drove down to St. Cloud that evening to turn in the applications. As I sat in the Scout Office waiting to give them to our district executive, I counted how many boys we would be adding to each den: 2 new Lion Cubs, 8 new Tiger Cubs, 9 new Wolf Scouts, 5 new Bear Scouts, and 1 new Webelos Scout. This is going to be an interesting first pack meeting on Tuesday.
I think the pack committee is in shock, and maybe a bit concerned. Can we handle this many boys? Where will we get the funds for all the awards and activity costs? Will we find enough leadership as we move forward? What are we going to do with a pack this large?
As cubmaster, I am not too worried. I think enough parents will step forward to fill the leadership roles needed. We already have a great committee. The new Scouts can still get in on the popcorn sales so I am hoping for a nice boost for the treasury from that. As for the program? We already had a schedule made out for the year. All we have to do is follow it with maybe a few adaptions needed. I think we will be alright. My main concern is to make sure we offer the boys the fun and excitement that Scouting has to offer. It may be a bit of a challenge though to try to keep 42 elementary aged boys attention long enough for a pack meeting. I will take that challenge.
As we were getting ready to leave the library after the event, one of the committee members came up to me and commented that with all the new Cub Scouts, the pack may need me to stick around for another year. You see, I have stated that this is to be my third and final program year as the cubmaster. I plan to hand over the pack to a new cubmaster next summer. For some reason I have a feeling the committee is going to try to change my mind as  go through the 2016-2017 program year.