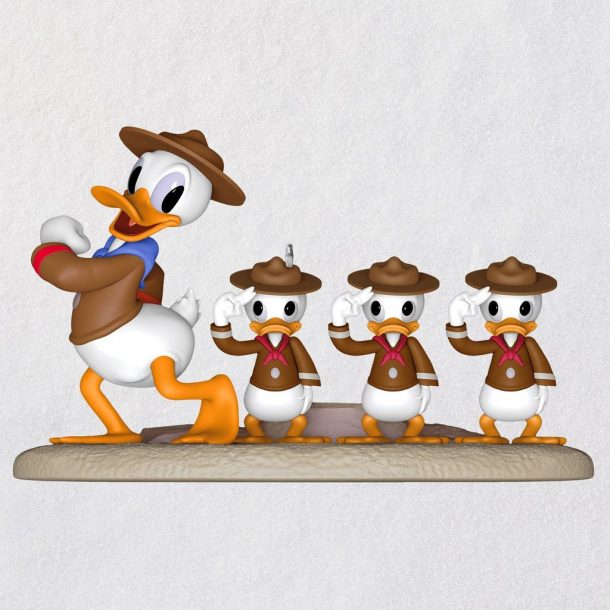 Earlier this week I discovered that Hallmark was selling the 2019 Snoopy Beagle Scout Christmas ornament. Since I collect them I had to place an order for a couple of them, but that was not the only thing I ended up ordering.
It seems that Hallmark decided to release a second Scouting themed ornament this year. This one features Donald Duck as the Scout Leader and his three nephews as the Scouts. The ornament is based on the 1938 Disney short film called The Good Scouts. If you have not seen it yet you should look it up. Donald is not the best Scout leader, but his nephews are not the best Scouts either.
I think is it cool that Hallmark released two Scouting themed ornaments in one year. I like it even more that one is based on the Peanuts characters and the other is based on Disney characters. I wonder what they have planned for next year? Maybe something from Follow Me Boys?
Do you already have your 2019 ornaments? Do you plan to buy them for yourself or as a present for someone this Christmas?