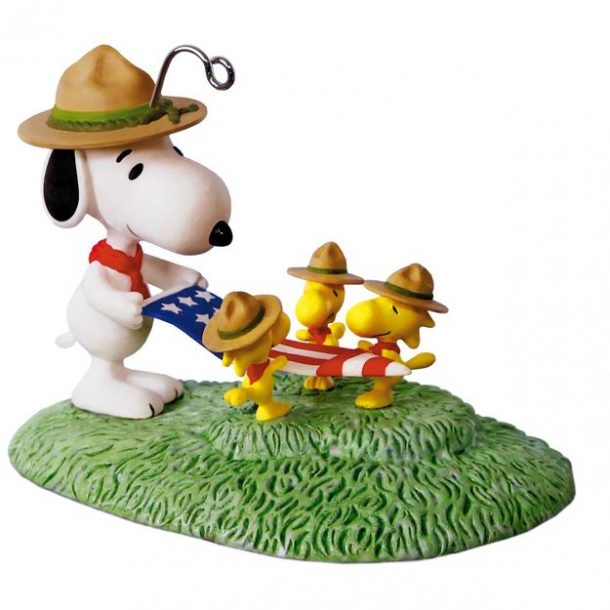 That time of year has arrived! Hallmark has released their holiday ornaments for 2017 and yes, there is another Beagle Scout Snoopy to add to the collection!
This year's ornament features Snoopy, Woodstock, and friends folding the United States Flag. Written on the Hallmark website: Known as the Beagle Scouts in the long-running Peanuts® comic strip by Charles M. Schulz, troop leader Snoopy and his small yellow bird friends show their patriotism. Scout families will really "flock" to this Christmas ornament that shows the lovable characters in the middle of a flag-folding ceremony.
As you know, if you have been reading this blog over the years, I collect these ornaments. I think they have nicely captured bits of the Scouting program. I plan to pick up at least two of the ornaments, one for the tree, and one to store away. Maybe I will even buy another one or two to give as gifts.
One little extra note this year is that Hallmark will donate $1.00 to Toys For Tots for each of these ornaments purchased this year. A win-win situation!
It can be found online at  http://www.hallmark.com/ornaments/keepsake-ornaments/peanuts-snoopy-flag-folding-ceremony-ornament-1595QXI3295.html  or at your local Hallmark store.