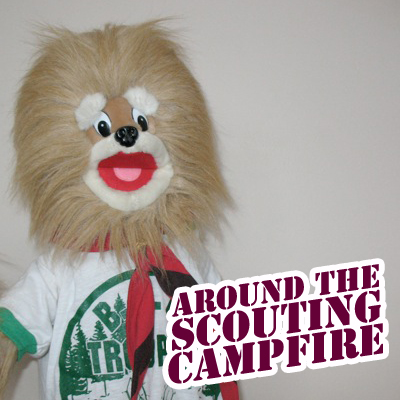 Leadership is the theme of Around The Scouting Campfire, show #17. Scoutmaster Steve and Buttons, the radical Boy Scout, begin the show by discussing Steve's list of ten reasons to become a Scout leader. Steve tells us a story about a high school twerp who would become a scoutmaster. The Many Point Scout Camp staff tells us about the legend of Boots Hanson, the original caretaker of the camp. Buttons compares leadership styles to the rides at Disney World. We hear the second of three radio spots produced by the Bot Scouts of America. The show ends with a scoutmaster minute about being brave and a little feedback from our listeners.
Steve and Buttons thank PTC Media (http://www.ptcmedia.net) for allowing this program to be a part of the family of Scouting related podcasts. We also thank the Boy Scout Store (http://boyscoutstore.com) for sponsoring this show. Be sure to take a moment to check out their website. Finally, we would like to thank you, our listeners, for downloading Around The Scouting Campfire.
Send us your emails. You can contact Buttons at buttonst68@yahoo.com. You may contact Scoutmaster Steve at stevejb68@yahoo.com. Please rate the show and/or leave a comment at the iTunes store. You can also follow the hosts on Twitter at twitter.com/stevejb68 or twitter.com/buttonst68
.
Download episode #17 by clicking 
HERE
.
This podcast is found on iTunes at
.
Show notes: