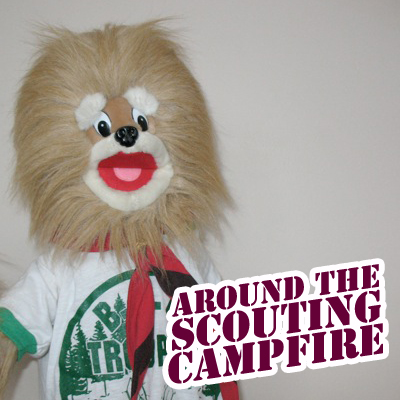 This is the time of year when the unknown and unnatural walk the earth. When ghouls and monsters creep up to our lawns. When small boys and girls in costume knock on our front doors and say "trick or Treat!"  That is right. It is that Halloween time of year.
Scoutmaster Steve and Buttons decided to put together a special episode of Around The Scouting Campfire to celebrate this scary time of year. Each host tells a ghost story that you could use during your own campfire programs. Steve tells us about the cremation of Sam Magee. Buttons has a story about two Eagle Scouts who make a solemn oath. Don't worry though. The stories are alright for the young listeners too.
Send us your emails. You can contact Buttons at buttonst68@yahoo.com. You may contact Scoutmaster Steve at stevejb68@yahoo.com. Please rate the show and/or leave a comment at the iTunes store.
You can also follow the hosts on Twitter at twitter.com/stevejb68 or twitter.com/buttonst68 .
Download episode #19 by clicking 
HERE
.
This podcast is found on iTunes at
.
Show notes: