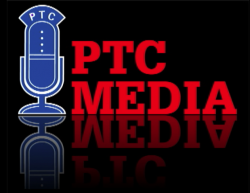 Once upon a time, there were two Cub Scout leaders who were creating online audio shows called podcasts. Chris hosted a show called An Hour A Week. Bob hosted a show with his Cub Scout son called Akela's Adventure. Together, they created a third show named The Leaders Campfire. These three productions were combined to form an online network that became known as PTC Media, found at http://www.ptcmedia.net .
In April of 2007, I began a video podcast featuring the Boy Scouts of Troop 68 doing songs and skits. Some videos included footage from their outings. I named the podcast Melrose Scouting Productions.
During the fall of 2007, Bob and Chris began talks with me to add my podcast to the PTC Media network. They enjoyed the videos and thought the podcast would be a good addition to their site. On October 5, 2007, Melrose Scouting Productions joined the network of Scouting related podcasts.
It has been a fun four years. I have met dozens of online Scout Leaders through the network and made many Scouting friends. My role at PTC Media has increased. I am now a cohost of The Leaders Campfire and occasionally produce another podcast named Around The Scouting Campfire.
It has been great working with Cubmaster Chris and the other hosts of PTC Media shows: Jerry, Shawn, Liberty, Emily, and Shannon. They are a dedicated group of Scouters and good friends. It has been a pleasure sharing stories and experiences with them.
It will be interesting to watch PTC Media grow and change in the future. The network already hosts eight shows. A ninth about Venturing will soon be added. I am proud to include Melrose Scouting Productions as one part of the quality shows at PTC Media.