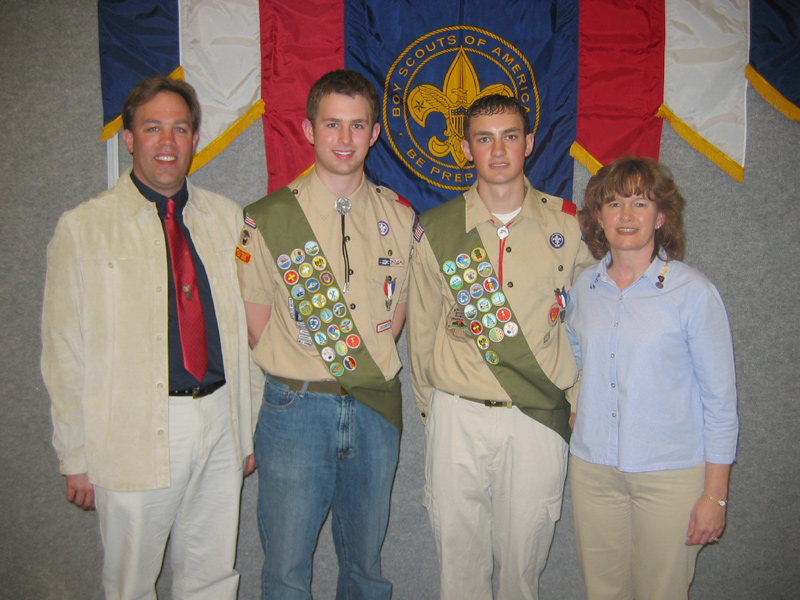 I found this on one of the Scouting groups I belong to. It was too good to keep to myself so I wanted to share this with all of you. It is great to see other Scouters with a sense of humor. Thank you to Michael Conkey (who has a daughter who is dating an Eagle Scout) for posting this:
Dad's Dating Rules for Scout Daughters
1. You may only date Boy Scouts that have achieved Eagle Scout rank.
2. You and your date must wear your scout uniforms at all times during the date.
3. If someone pulls into the driveway and honks, it better be UPS and not your date, as he will not be picking you up if he does so.
4. All activities on a date must count towards badge work, be acceptable under the Scout Law.
5. The only food on the date will be Girl Scout Cookies or Scout Popcorn and your date must agree to purchase a minimum of one case.
6. At least 2 members of your troop/crew or your leader must accompany you on a date as a chaperon.
7. There will be no Friendship squeezes, and the only thing you will do with your hands is give the scout hand sign and handclasp.
8. The only music you will listen to will be scout campfire songs.
9. The word "s'more" will not be spoken on the date.
10. You may only swap "Something with A Pin or a Patch"
11. On your honor you will only go to a nursing home, church or homeless shelter to perform service on your date.
12. As a Scoutmaster I can tie 100 kinds of knots, build a roaring fire that can consume anything, and dig a latrine at least 6 feet deep. I can hike 20 miles in a driving rain with a 75 pound backpack. I am very familiar with knives and guns. Please be home even earlier than you promise and don't test my resolve to "Be Prepared" to protect my daughter.