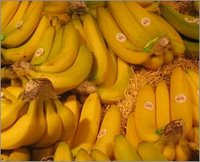 I have heard it said many times over the years that anyone who is a scoutmaster (or cubmaster) must be a little crazy. Well, I do not know if crazy is the right word to use but I will admit that a Scout leader must have a lot of patience, must be able to still find the kid within yourself, and must have a good sense of humor. The sense of humor is a necessity. You must be able to laugh and have fun with the boys, and sometimes the summer camp staff.
During the weekly closing campfire at Many Point Scout Camp the staff asks the scoutmasters to come down to the stage. The staff thanks the scoutmasters, and the other adult leaders they represent, for taking the time to spend with the boys at camp. They then present the scoutmasters with a gift. Of course, this happens after they get the scout leaders to perform a song in front of all the Boy Scouts in attendance. You can bet the song will be silly and will be enjoyed by all the boys. Participating in this song is a great test of a scoutmaster's sense of humor.
This video podcast demonstrates the humor of several scoutmasters during the closing campfire at Many Point Scout Camp in July, 2006. My Scouts thought I would erase this footage since I am one of the scout leaders in the video. However, I have often stated that if you can not laugh at yourself, then you should not be laughing at others. So, sit back, relax, and watch the MPSC staff and the week's scout leaders "Go Bananas".