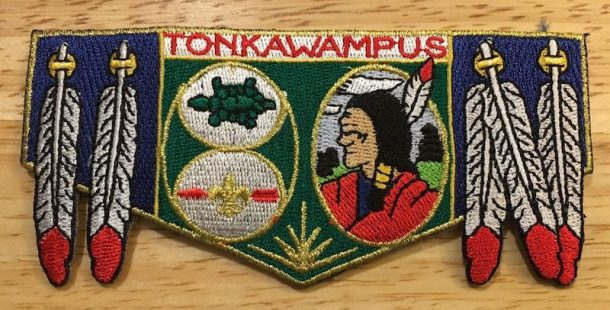 I think it is time to have a little fun. I have a few patches that I am going to give away to three lucky people.
The patches are Tonkawampus Lodge #16 Order of the Arrow patches, #S19. This lodge was chartered in 1924 in the Viking Council, located in Minneapolis, Minnesota. In 2006, during the merger of the Viking Council and the Indianhead Council of St. Paul, Tonkawampus Lodge #16 and Agaming Lodge #257 merged to form Totanhan Nakaha Lodge #16.
This was the 80th anniversary patch for the lodge. This may have been one of the last patches made for the lodge before the merger. Hidden in the design of the patch is the year 2003. The first two feathers, following by pictures in the two zeros, followed by three feathers, gives up the year 2003.
I will choose 3 winners by random from the people who leave a comment to this post. Tell me why you would like to add this patch to your collection. I will have the drawing on Wednesday, January 23, 2018, so leave your comments by 6:00 pm that evening.