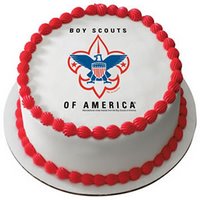 Wow, I almost missed a couple of dates that I probably should not have forgotten. On May 18, 2006, I posted the first article to "A Scoutmaster's Blog". It is hard to believe that it has already been three years of sharing Scouting stories (430 posts) with you. There have been a lot of other Scouting related blogs that have come and gone during that time.
One April 4, 2007, I posted the first video to the "Melrose Scouting Productions Podcast". That video introduced many Scouts, leaders, and families to a new character we know as Buttons, the radical Boy Scout. Sixty five videos have been posted to the podcast over the last two years.
I want to thank you all for reading this blog, watching the videos, and for listening to the new podcast, "Around The Scouting Campfire". Your support, emails, and comments keep me fired up to continue these projects.
I would like to give special thanks to Cubmaster Chris of PTC Media for all the background help he has given me over the years, and to the Boy Scouts and family of Troop 68, both past and present, who have given me the material needed for these projects.