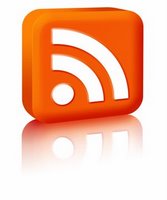 The new Around The Scouting Campfire audio podcast has been up and running for nearly two months, and I have to say that I am both pleased and surprised by the response to it. To tell the truth, even though I had a couple people tell me that I should create an audio podcast I really had no idea what type of reception it would receive. I thought that each episode might receive a couple hundred hits and that would be it, but they have done much better than that.
The first episode was posted on March 7, 2009. It has already received over 1100 hits! Episode 4 was posted on April 12 and has been hit nearly 1400 times. The first four episodes have a combined total of over 4000 hits, which I think is outstanding.
I would like to thank all of you how listen to the podcast, and to PTC Media for making the show a part of its family of Scouting related podcasts. The response to the show has me fired up to create more episodes. In fact, the fifth show has recently been posted and outlines for four more shows have been made. I just need to find the time to create them, and also keep posting videos to the Melrose Scouting Productions video podcast.
I have a favor to ask all of you. Could you take a few minutes of your day to go to iTunes and give Around The Scouting Campfire a favorable rating? If you have an iTunes account you may also leave a comment. Your ratings and comments will help the podcast rise among the thousands of other podcasts found on iTunes. And while you are there, rate all the PTC Media shows. Wouldn't it be great to see a Scouting related podcast or two find their way to the iTunes Top 100 list?
Those of us who make podcasts really do love to read your comments and emails. In many cases it is the only payment we receive for the hours of work we put into creating a show. You can leave comments through this blog, through iTunes, or at the PTC Media forums. If you have a blog I would appreciate you speading the word about the show.
Once again, I want to thank you for listening to Around The Scouting Campfire. I hope you enjoy the future episodes.