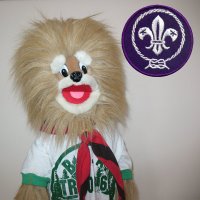 The fifth episode of Around The Scouting Campfire has been posted. That means it is time to join Scoutmaster Steve and Buttons, the radical Boy Scout, for another 20 minutes of fun and reflection on Scouting.
This show begins with Steve and Buttons talking about feedback they have received. Steve speaks about using your local community television station as a way to promote Scouting in your area. Hopefully you are not driving a car as you listen to the song Vista because you might want to join in. During Buttons' Corner we hear Buttons telling jokes to his friend Randall. As the show comes to an end Steve speaks about another type of compass used by Scouts and Scouters alike.
Steve and Buttons would like to thank everyone who have sent emails about how they have enjoyed the shows. Please rate the show and/or leave a comment at the iTunes store or at PTC Media forums.
You can contact Buttons at buttonst68@yahoo.com. You may contact Scoutmaster Steve at stevejb68@yahoo.com. We appreciate your emails and letters.
RSS Feed – http://feeds2.feedburner.com/MelroseScoutingAudioPodcast
Download episode – http://www.melrosetroop68.org/podcastaudio/MSAPE5.mp3
This podcast is found on iTunes at
http://itunes.apple.com/WebObjects/MZStore.woa/wa/viewPodcast?id=307979159
and has joined the family of Scouting themed podcasts at PTC Media at
http://www.ptcmedia.net/
Show notes:
Scouting and Community Television – http://www.melrosetroop68.org/2006/07/boy-scouting-and-community-television.html