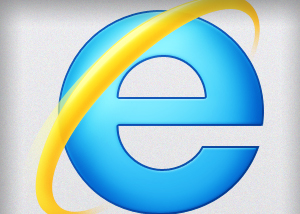 I admit it. I am an Apple guy. My home computer is a 2007 Mac Pro. My last three computers were Apples. I own three versions of the iPod. I use my iPad several times each day. But I do not own an iPhone. At least not yet.
What this all means is that I do not use Internet Explorer. IE has not been available on Macs for probably ten years or more. I do occasionally use it at work, when I am forced to. This also means that there are portions of the B.S.A. website that I cannot access from my home computer since you have to use IE to get to them. For example, advancement recording.
This has always been a pet peeve of mine. Why in this day and age would a such a large organization create a website, or portions of a site, that are useable by only one browser? This makes absolutely no sense to me, unless Microsoft paid them to do it. Hmmmm…
When I heard this past weekend that their is a major fault with Internet Explorer that could allow a hacker to remotely take over a computer I thought of the B.S.A. websites, and had a chuckle. When I heard on the radio this morning that the Homeland Security office is advising people not to use IE I had another chuckle. Thousands of Scouting families could be putting their computers at risk due to a flaw in the Microsoft program.
Granted, from the sounds of it this risk should not apply to the Scouting websites. But could another fault be found that could make using those sites a risk? It seems that IE has had more then it fair share of problems over the years. Once again I ask, why would anyone tie their website to a browser that has had so many problems, and a browser that is not usable to many home computers?
I do not plan to ever buy a Windows based computer for my home which means until the B.S.A. opens their whole website to all browsers I will not be able to access portions of it. If the B.S.A. does not feel that my access to their complete website is important, then so be it. I will continue to chuckle every time I hear about a new security risk about IE.