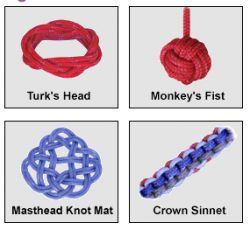 Adults leaders need training. I think most people would agree to that. We need to be trained so that we may properly train our youth leaders to do their job well. Call it "train the trainer" if you want to. We receive this training through various courses offer by our districts and councils. We attend monthly roundtable meetings. The Boy Scouts of America has begun making more online training available so we can do it in the comfort of our homes. And, of course, there are the handbooks and the leaders who came before us.
I have a Twitter account and follow a number of Scouting leaders from around the country. I even follow a few people from other countries. Twitter can sometimes be a pain in the neck when the bots start following you. At others times it can be a great resource. Occasionally, someone will post a link to a great resource they found. Once in a while, someone from an interesting website will find me and start following me. I usually check them out to see if they are worth following in return.
A few days ago a received a new follower so I checked out their website. The site, "Animated Knots", found at http://www.animatedknots.com/ , is quite a site, if you like knots. They feature animations of how to tie dozens of knots, found under various categories. There are knots for boating, fishing, climbing, and rescue. There is a section of Boy Scout knots which you may find helpful for you troop. be sure to check out the "Decorative" knots if you would like to learn how to tie a monkey's fist or a turk's head. Learn these knots and you could be the envy of your troop.
By the way, if you would like to follow me on Twitter you can find me at http://twitter.com/stevejb68 .
100 Days of Scouting: Day 13.