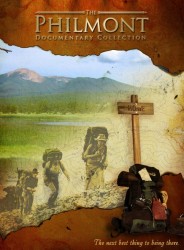 Cubmaster Chris and I are co-hosts of a little audio podcast called The Leaders Campfire. We love having guests on our show to talk about Scouting. Last month, we were able to interview Larry McLaughlin, the producer and director of the recently released The Philmont Documentary Collection, which is available on both DVD and BluRay. I asked a lot of questions during the 45 minute interview, including why he took on this very ambitious project, what kind of challenges he faced following a crew at Philmont, and the kind of pressures he felt while creating this collection.
If you have not seen or bought this dvd yet so really should check it out. The movie can be purchased at the Philmont trading post website. http://www.toothoftimetraders.com/The-Philmont-Documentary-DVD/-7910423645241798416/product
Be sure to listen to The Leaders Campfire interview (episode #83) which can be found at http://www.ptcmedia.net/the-leaders-campfire/ or through iTunes in the Kids and Family listing ( http://itunes.apple.com/us/podcast/the-leaders-campfire-podcast/id204547473 ).
100 Days of Scouting: Day 3