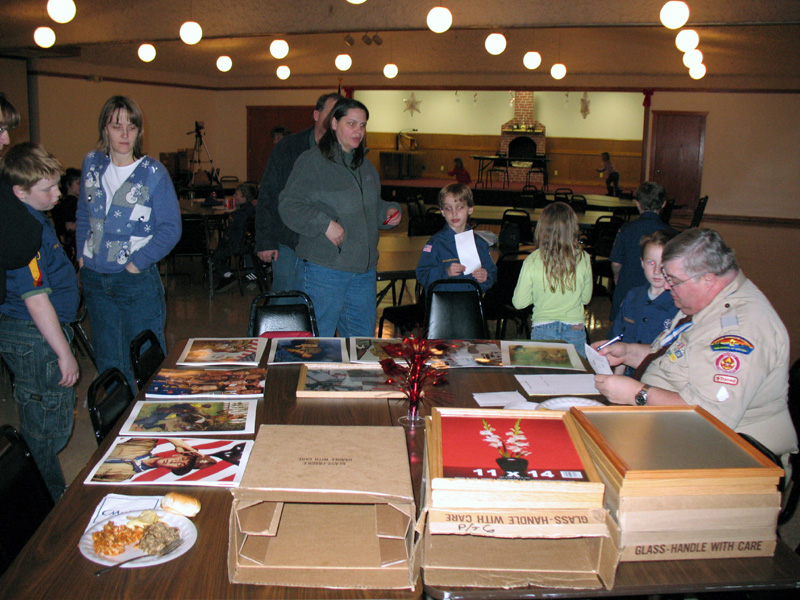 Our troop and pack will be holding the annual fall "School Night To Join Scouting" just as many troops and packs around the country will be doing. It's like, you know, a tradition or something.
The cubmaster and I (the scoutmaster) have already spoke on the phone a few times coming up with ideas to get the word out to both the boys and their parents. Here are a few of the ideas that we came up with. If you have other ideas I would like to hear them also.
School Visits – Since the cubmaster and I have full time jobs that would make this hard to do we leave this up to the district executive. He goes to the elementary schools and talks to the boys about Scouting. (My gripe is that he concentrates on Cub Scouting, and not much about Boy Scouting.) Unfortunately, not every school in the area will allow him to talk to the boys. Would you believe the Catholic school will not let anyone in to talk about Scouting? The D.E. will hand out flyers for the boys to take home to their parents.
Posters – Another part of the plan is to get posters displayed in the school and around town. The posters in school are to remind the boys. The posters around town are to remind the parents. Banks, credit unions, grocery stores, and other popular places of business would be good places for posters.
Newspapers – There are three local weekly newspapers found in our area. All of them would be happy for us to place an ad, of course, but that would have a cost with it. Luckily, they all except stories about Scouting if we take the time to write them. They will print articles at no charge. Add a picture to the article and I think it would attract as much, if not more, attention then an ad would.
Yard Signs – I have collected several yard signs for School Night overs the years. They are sort of generic and do not have a date on them. The trick will be to place them in strategic places around town, high traffic areas.
Church Bulletins – By putting a short, simple note in local church bulletins we can reach hundreds of families… for free!
Mailings – Yes, we could mail a flyer to each family in the area with a Scout-age boy, that it is expensive and time consuming. The troop tried it several years ago. We were not pleased with the result of our efforts.
Community Access Television – We regularly make use of our local access television station. We video tape out courts of honor and other Scouting events to be played on the air. The station also has a bulletin board that plays between programs that lists local meetings and events. We will be sure to get School Night listed on that.
Bank and Business Marquees – The credit union and both banks have electronic marquees outside of their buildings. We hope that each will agree to place a notice for a few days before School Night.
Well, there you have it. A few low cost ways to get the word out about School Night to Join Scouting that we intend to employ. I will write an article in a few weeks to let you know how it turns out.