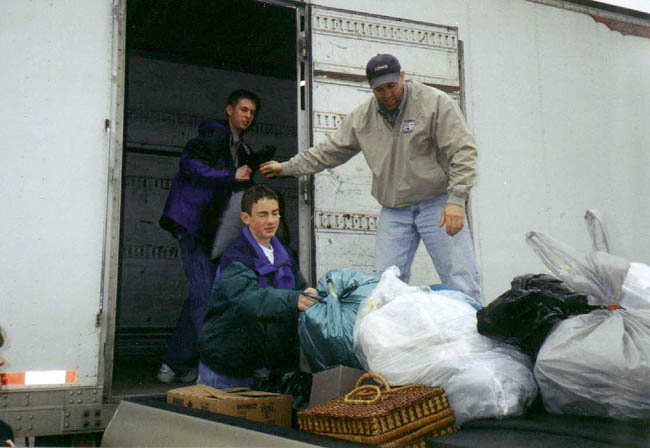 The Boy Scouts of Melrose Troop 68 are beginning their 2007-2008 program year with a few service projects that will be conducted during the next few weeks.
CLOTHING DRIVE
The Boy Scout Troop will be conducting a clothing drive in Melrose on Saturday, September 15. It is a great opportunity for you to clean out your closets of those clothes that are out of style, or that just do not fit well anymore. Please donate only gently used clothing. This drive is not meant to be used as a garbage or junk collection. All clothing should be bagged or boxed and placed on the street curb by 10:00 that Saturday morning. Clothing set out too late will not be collected. Proceeds from the clothing drive will be split between the Boy Scout Troop and a disabled veterans group.
SCOUTING FOR FOOD DRIVE
This year marks the twentieth year the Boy Scout troops and Cub Scout packs across the country will participate in the annual Scouting For Food Drive. Hundreds, if not thousands, of people locally, and hundreds of thousands of people nationally have benefitted from the Scouting for Food Drives. All food items collected will go to the local food shelf. This year's food drive will be held on Saturday, October 6.
ROAD CLEANUP
Another project the Boy Scouts of Troop 68 have done for nearly twenty years is to clean up the ditches of a three mile stretch of County Road 13 south of Melrose as part of the Adopt A Highway Program. This project will also be done on Saturday, October 6.
The Boy Scouts are proud to be a part of their community. It makes them proud of their community when its citizens support their projects. Please help the Scouts have a successful clothing drive and food drive this fall.