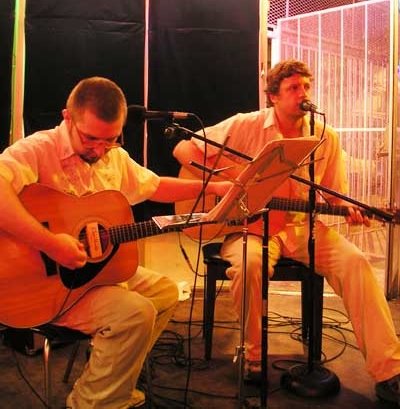 One month ago I wrote about a little song that caught my attention nearly a year ago called The Scout Law. I thought, and still think, it is a cute song that nicely pokes a little fun at Boy Scouting, and yet teaches the Scout Law and the meaning of the twelve points (kind of). This song is available as a free download provided by the two man group The Croutons at http://music.download.com/thecroutons/3600-8592_32-100115552.html
When I wrote that blog post on May 4, the song had received 241 listens since it was posted on that site on April 6, 2004, over four years ago. During the last month, after writing about it on this blog and a couple of Yahoo Scouting groups, and recently talking about it during the PTC Media audio podcast A Leader's Campfire, there have been quite a few visits to the site and listens to the song. I checked out the site today and it shows a total of 327 listens. That is a 36% increase of the amount of listens during a one month period. While I do not take all the credit for that increase, I would like to think that I helped a little to get the word out about it.
Now that some of you have listened to the song, I would like to hear what you thought about it. Leave a comment by clicking on the link below.