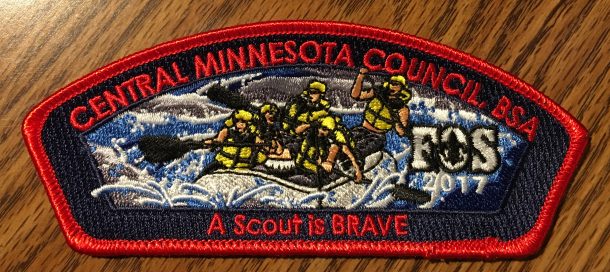 Friends of Scouting. The annual visit of a council representative to troops and packs throughout the country. The annual visit for the council to ask parents and families to help with the expenses at the district and council level. Some units welcome the council representatives with open arms. Other units, not so much.
I do not mind the F.O.S. visits. I understand the need for the council to visit the units. Oh, there have been a few times over the last few decades that I was upset with the council for one reason or another and almost told them they could forget coming to our troop court of honor, but I never denied them the opportunity to talk to the parents.
There is one thing I look forward to seeing whenever it is time for the Friends of Scouting campaign. I am always curious to see what the incentives will be to entice people to donate at the various levels. The right incentive could just boost that donation up to the next level after all.
The Central Minnesota Council offered a different framed Normal Rockwell print for several years in the 1990's and early 2000's. I collected them all. The mugs and tumblers really did not grab my attention very well.
This is the tenth year the the council has offered a special council should patch (csp) for meeting the first level of incentives. Each year has featured a different point of the Scout Law. This being the tenth year so the patch features the theme Brave.
As a collector of shoulder patches this FOS patch has always had my attention. I like the look of this year's patch. The red color will really stand out on the Boy Scout uniform sleeve, and I like the action picture of Scouts white water rafting. I do not wear these patches on my uniform. I place them in a three ring binder with the other council patches of the Central Minnesota Council and the Noguonabe Lodge that I have collected over the past 40 years.
What does your council offer during its annual Friends of Scouting campaigns? Do they offer any special patches?