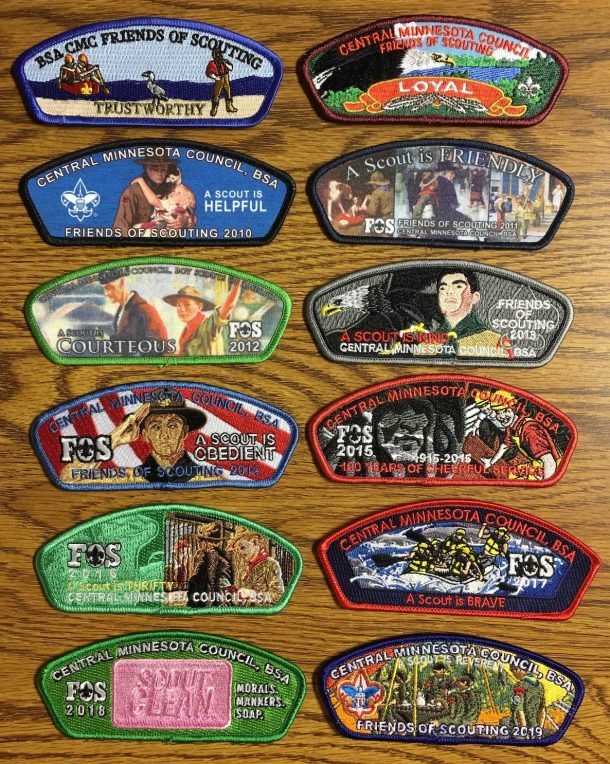 The Central Minnesota Council has had a nice incentive to donate a certain amount of money over the last several years during their Friends Of Scouting (FOS) campaigns. Each year they had a special council shoulder patch designed featuring a point of the Scout Law. This year, 2019, this patch set came to an end with the Reverent patch.
I like the patch set overall, although there were a few years I did not care for the patch. There were three years the council came up with printed patches instead of sown patches. I am sure they were trying to save a buck but I think the plan backfired. After those three years they went back to the sown patches. I bet they received quite a few complaints about the "cheap" council strips.
I wonder if they will continue some sort of patch set during the upcoming years. I am a patch collector so a new patch always catches my eye.
What do you think of the Scout Law patch set? Has your council done something similar to this? Let us know by leaving a comment.