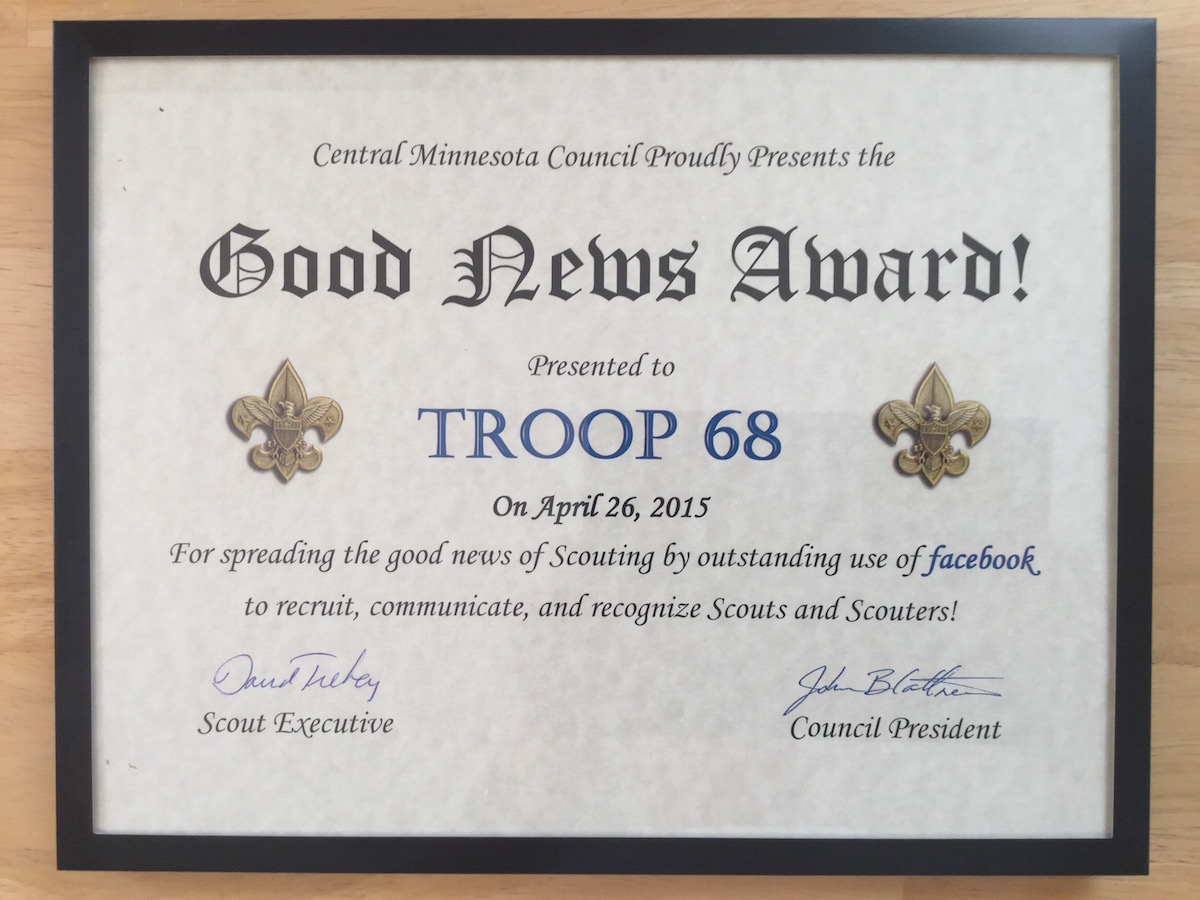 The Central Minnesota Council has several special awards they present each year at their recognition banquet. I received an email from Mary at the council office asking if I was planning to attend. The way she worded the email made me a little suspicious, so I gave her a call. I attended the recognition banquet.
One of these special presentations is the Good News award. The council usually gives the award to a newspaper, radio station, or television station who have done a great job covering Scouting events and promoting the program. Our local newspaper, the Melrose Beacon, has received this award. So did our community access television station. Unfortunately, the city has closed the tv station, but the Melrose Beacon continues to include articles about Cub Scouting and Boy Scouting events.
This year the council decided to give the award for promoting Scouting on social media. They looked at local troop and pack Facebook pages and chose two who they felt did an outstanding job covering their local program and activities. One of those two units was Troop 68 of Melrose. And that is why Mary was wondering if I was going to attend the banquet. She knew I was the administrator of the site and did most of the posting to the troop's Facebook page. She wanted me to accept the award on behalf of Troop 68.
A week later I "received" the award again at the Scenic district's annual program kickoff and award presentations. It is not often you can receive the same award twice. 😉
It is nice to realize that the council has noticed our work promoting the local Scout program. It is really nice to receive recognition for the the years of work toward that purpose. Troop 68 would like to thank the Central Minnesota Council for this award.