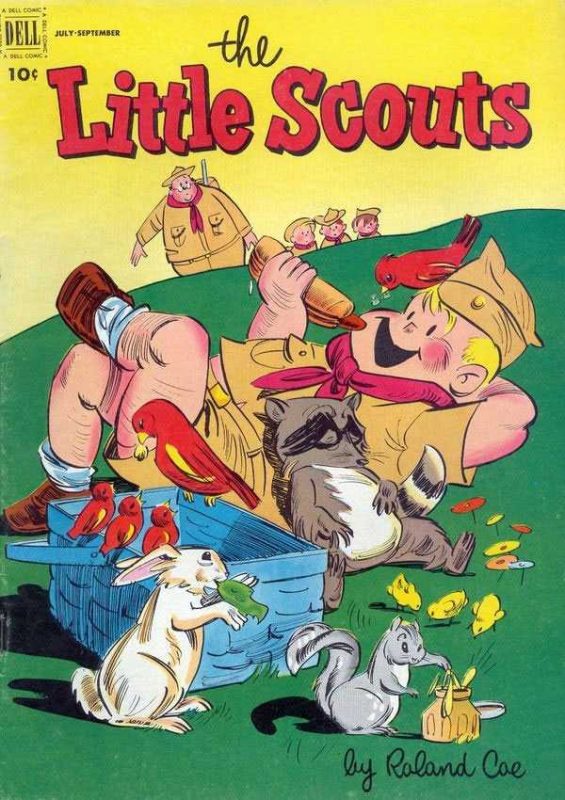 I am sure I am not the only long time Scouter that has accumulated a fair amount of Scouting memorabilia over the years. I think it is inevitable. But when you actively collect anything you come across the collection grows a lot faster, and you develop a lot of subcategories within the collection. Handbooks, novels, coffee mugs and patches are probably the most common Scouting related collections.
Last year I discovered that there was a short comic book series that featured a comical look at Boy Scouting. This series, printed in 1951, was named The Little Scouts. According to the Comic Vine website, there were five issues printed in this series, but a few more stories were printed in Dell Four Color comic series that featured the same characters. Each comic book featured a few short stories of a group of Boy Scouts.
I was able to pick up one of these comic books. It is shown above. According to the information on Comic Vine this is #5 in the series. I have looked through it and found it to be entertaining and fun to read. It may not be quite "socially correct" by today's standards but it was published over 60 years ago. It like reading the humor found in the books back then. I think I need to begin the hunt to see if I can find the rest of them.
Do you know of any other Scouting related comic book series? Leave a comment and let us know about it.