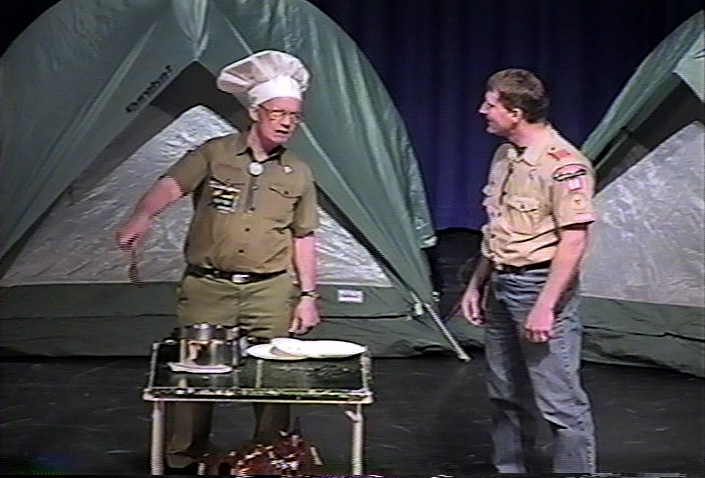 Step right up! Have we got a bargain for you. This episode of the Melrose Scout Productions Podcast has not one, but two, (yes, you read that right) two performances by the members of Melrose Troop 68. Once again this footage comes from the troop's 2001 Laughs Lunch Show.
Four Boy Scouts walk onto the stage for the first part of this video. They lead the audience in that old time favorite campfire song, "It Ain't Gonna Rain No More". The second part is performed by the assistant scoutmasters of the troop. Eymard has made his camp famous beef stew. The other leaders cannot wait to eat a plateful of it. Unfortunately, things do not go well from there.
Click here to DOWNLOAD and watch this Podcast
Subscribe to Melrose Scouting Productions Podcast through iTunes.
or at http://feeds2.feedburner.com/melrosescoutingproductions
Check out other Scouting podcasts at PTC Media.