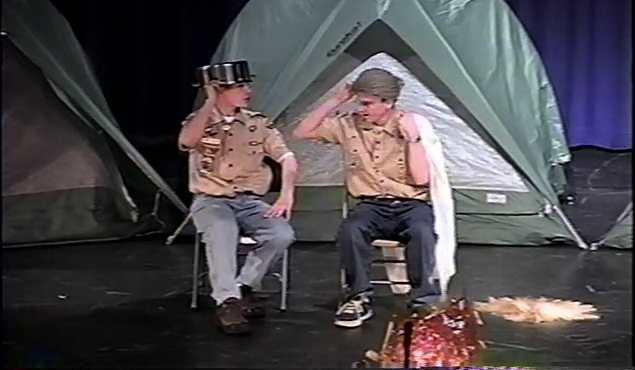 Let us go back in time. A simpler time of when there were kings, queens, and a peasant who wished to marry the beautiful princess. That is the plot of this hilarious campfire skit performed by two Boy Scouts of Troop 68 during their 2001 Laughs For Lunch Show. It is one of my favorie skits, and I bet you will enjoy it also.
With just a few props and a bit of practice your Scouts can use this skit to entertain troops and families during courts of honor or campfire programs.
Click here to DOWNLOAD and watch this Podcast
Subscribe to Melrose Scouting Productions Podcast through iTunes.
or at http://feeds2.feedburner.com/melrosescoutingproductions
Check out other Scouting podcasts at PTC Media.