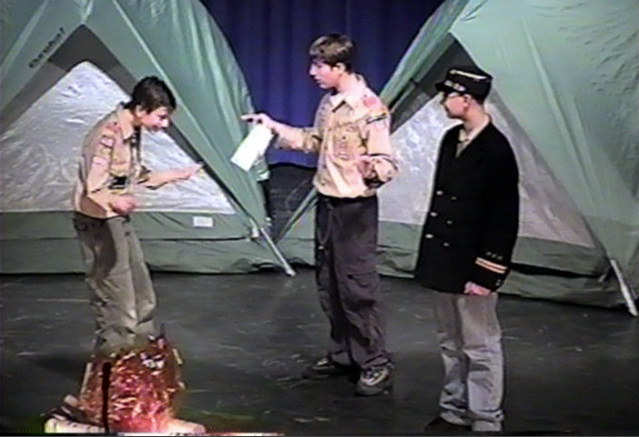 The Melrose Scouting Productions Podcast proudly presents another video from the Boy Scout Troop 68 Laughs For Lunch Show archives. This post features a skit in which a director hires an extra to play a small part in a film. The film is about a legendary ship which hits an iceberg. The extra has only four lines to say but unfortunately cannot get them correct on the first take. The director becomes frustrated, and hilarity follows. Even though this video was recorded in 2001, it holds up very well. The skit would be a great one to perform at any campfire program.
Does your troop have fun performing in front of an audience? Have they ever done this skit? Tell us about it by leaving a comment.
Click here to DOWNLOAD and watch this Podcast
Subscribe to Melrose Scouting Productions Podcast through iTunes.
or at http://feeds2.feedburner.com/melrosescoutingproductions
Check out other Scouting podcasts at PTC Media.