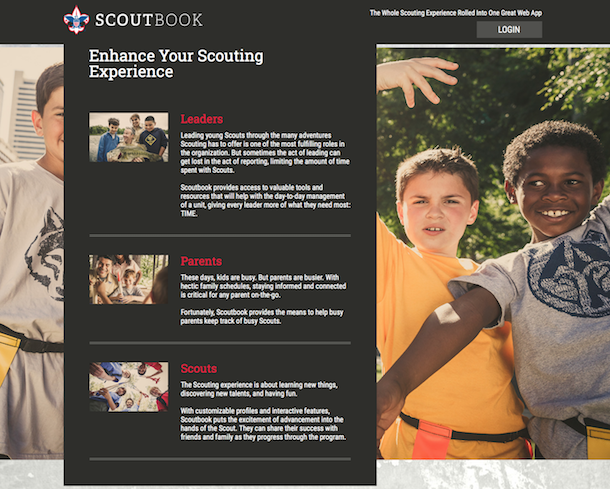 I subscribe to the Bryan On Scouting blog, found at https://blog.scoutingmagazine.org . I recently received an email about a post stating the online program Scoutbook would be free to use after January 1, 2019. I remember looking at the online program a few years ago but never went very far with it. I decided to take another look.
I like that it would be a good tool for keeping track of advancement but I question if the program as a whole would be a good fit for our troop of fourteen Scouts. So here is my question. How many of you who read this blog use Scoutbook? What do you think of the program? Has it worked well for your troop or pack? What do you like the best? Is it easy to use?
I would really appreciate your comments before making a decision to use it for our troop.