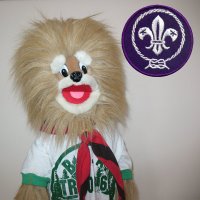 It is time to join Scoutmaster Steve and Buttons, the radical Boy Scout, as they host another episode of Around The Scouting Campfire, a podcast for Scouts, adult leaders, and families.
During this episode the guys talk about the new year and look back at 2009. Scoutmaster Steve begins the new year by reciting some quotes from Lord Baden-Powell, the founder of Scouting, and then reads a story about setting goals to fly with the eagles. After a song from The Scout Zone, Buttons tries to learn the Cub Scout Promise from Michael the Cub Scout, and then reads some feedback from our listeners. The show ends with a scoutmaster minute about being friendly and a thank you to you, our listeners.
Steve and Buttons thank PTC Media ( 
http://www.ptcmedia.net
) for allowing this program to be a part of their family of Scouting related podcasts. We would also like to thank the Boy Scout Store ( 
http://boyscoutstore.com
) for sponsoring this show. be sure to check out their website.
Finally, we would like to thank you, the listeners, for downloading Around The Scouting Campfire and sending us your emails. You can contact Buttons at buttonst68@yahoo.com. You may contact Scoutmaster Steve at stevejb68@yahoo.com. Please rate the show and/or leave a comment at the iTunes store or at PTC Media forums.
Download episode
by clicking 
HERE
.
This podcast is found on iTunes at