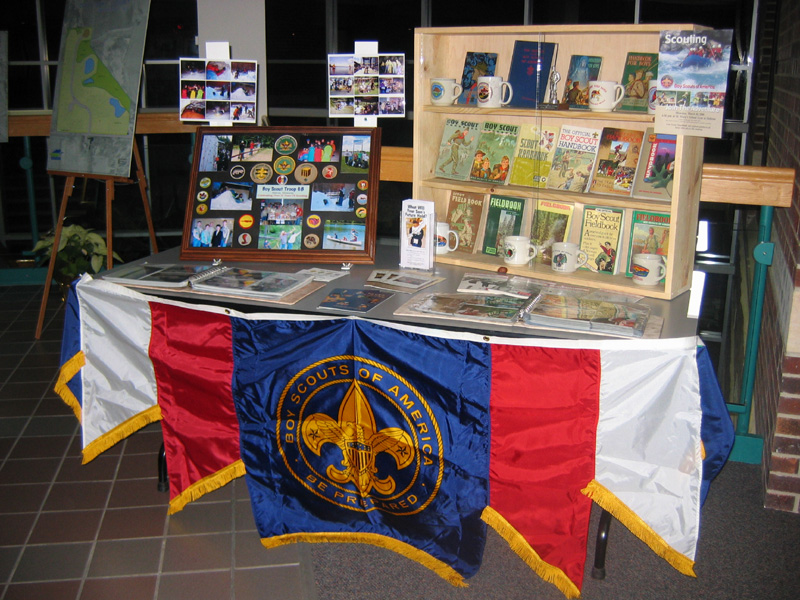 Hello friends of Scouting,
As the year comes to an end I want to take a moment to wish you all a Merry Christmas, Happy Holidays, and a Great New Year.
As many of you have come to realize during the past twelve months, I am heavily into Scouting. I also like to play with photography, video, and websites. Although I have been the webmaster for our Boy Scout troop's site for over eight years this has been the first year dabbling with placing video on the internet. I have uploaded over forty Scouting related videos to youtube.com and to the new video section on our troop's website. My collection of Scouting commercials and promotions is now online, along with several short clips of Scouts from my troop doing skits and songs during their annual community Laughs For Lunch Show. I shall continue to post more as they become available to me.
I have also experimented with making videos with a puppet I like to call Buttons, the radical Boy Scout. Making the four videos has been fun, as much fun as seeing the number of views climb as people watch them. The best part of the videos that feature Buttons has been the emails from people telling me how much they and their children have enjoyed them. Keep an eye out for more of Buttons. I have three more videos planned for him to star in.
This has also been my first year experimenting with blogging (online journal). I have been trying to write at least one blog a week. It has been great to see that some people have actually been reading "A Scoutmaster's Blog". In fact, it has become one of the most hit pages on our troop's website. The real surprise came when I discovered that a couple of my entries had been mentioned on other websites. I have heard that most blogs are discontinued after three months, so I guess I have already done better then most bloggers. If I see that people keep reading my blog, then I plan to keep writing entries to it.
I would like to thank all of you, my Scouting brothers and sisters, who have watched the videos and read the blogs. Your views and comments have made the work worthwhile.
May you all have a great Scouting New Year.