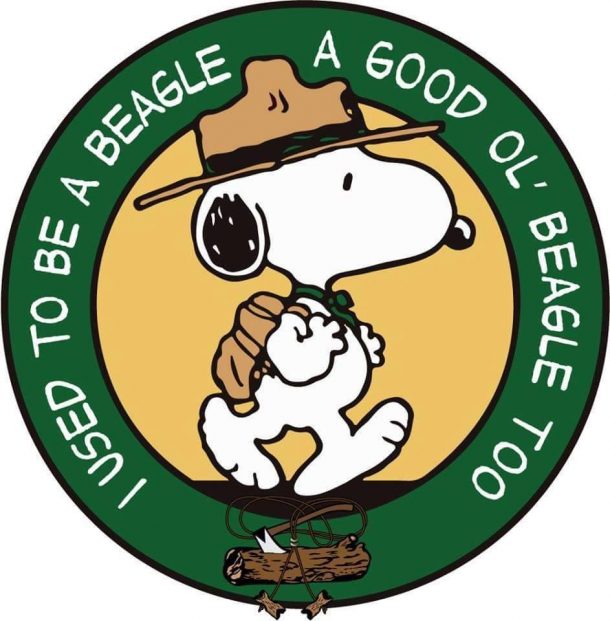 I partook in Wood Badge training way back in 1990. From what I hear, the current Wood Badge course is a little different than the one I attended. I did not plan to go to a course that year until another Scout leader decided to give me a kick by registering me. I was a little upset at first but soon was glad I went through with it. I had fun and learned quite a bit about being a good adult leader in the troop. By the way, I am a Bobwhite, and a good ol' Bobwhite too.
I recently came across a picture online that combined my favorite Beagle Scout, Snoopy, with a hint to take Wood Badge training. I never realized the the troop leader of Woodstock and his friends was Wood Badge trained. And he has a patrol named after him? Gosh, he is a more important Scout Leader than I thought!
What do you think of the logo? I have to say, I like it.