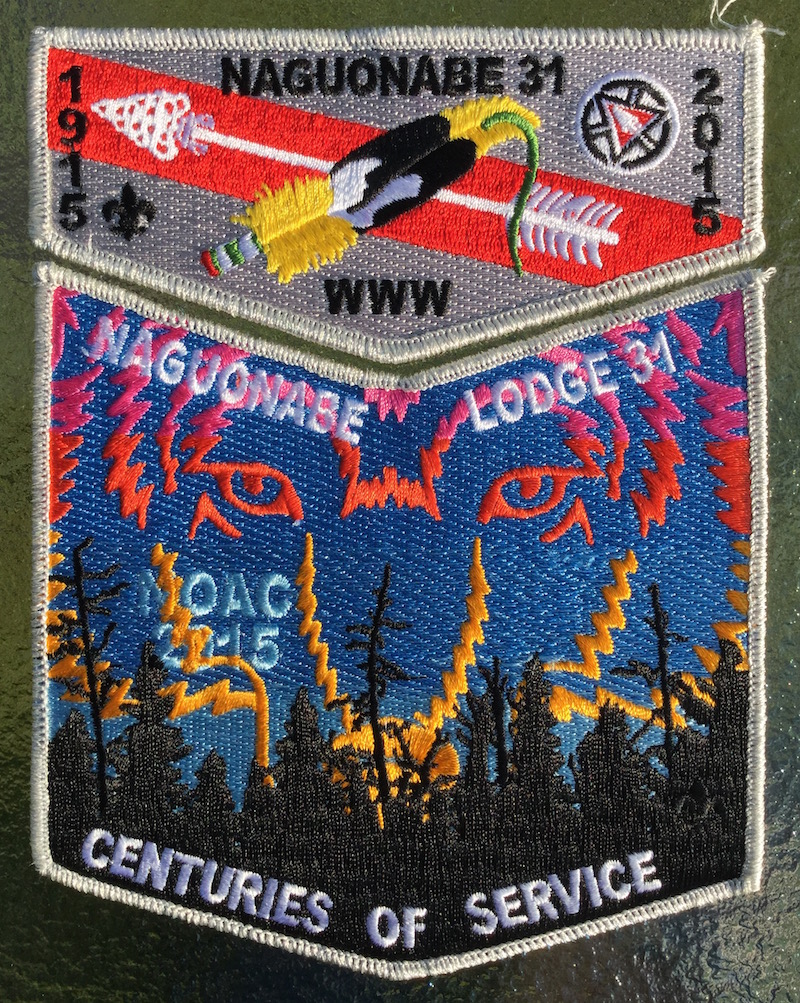 It was over a month ago when I wrote a post about the Naguonabe Lodge's patch design for the 2015 National Order of the Arrow Conference, otherwise known as NOAC. The two patch set also commemorates the 100th anniversary of the Order of the Arrow. I like the patch set. Unfortunately, I will not be attending this special function so I was able only to show you what the trading set looks like.
Well, today I was able to see, and take a picture of, the participant's set of patches. It is the same design except that the border is silver instead of dark gray. Each person attending NOAC this year had the opportunity to buy one of these sets for their uniform. I know of one participant that may put his silver bordered set into his collection and place the trader's set on his uniform instead. He does not want anything to happened to this very limited set, and to tell the truth, I cannot blame him.
What do you think of this patch set? What does your lodge's patch set look like?