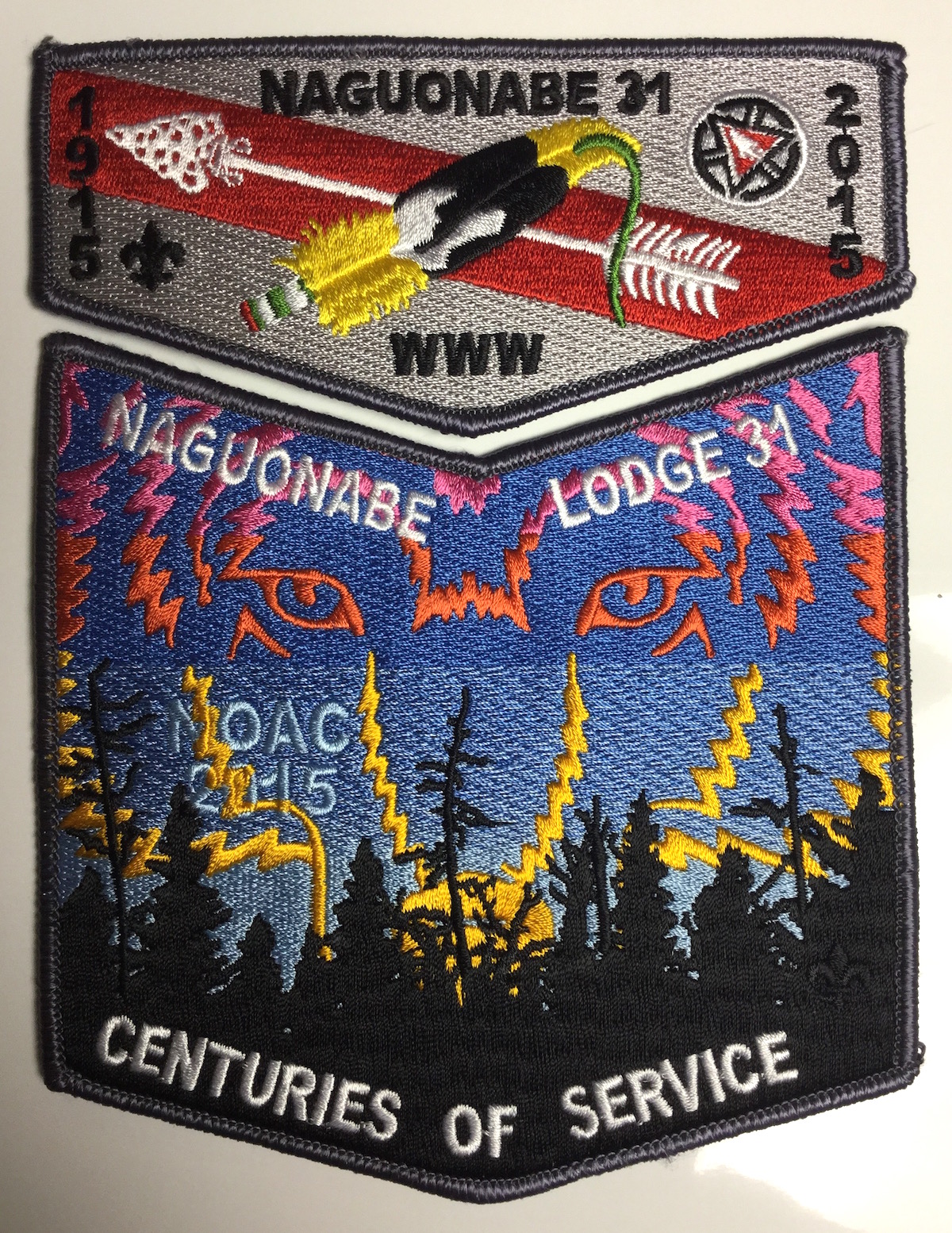 The Naguonabe Lodge of the Central Minnesota Council began handing out patches to its members that are attending the 2015 National Order of the Arrow Conclave during this weekend's spring conclave. Once again, it will be a two patch set, but unlike previous year's these patches do not match into each other and do not feature Paul Bunyan and Babe the blue ox. But that is okay. After all, this year marks the 100th anniversary of the Order of the Arrow so something different needed to be done.
The pocket flap patch is our lodge's official patch to recognize the anniversary. The pocket patch is for the NOAC event and seems to feature a wolf spirit watching over the campsites. I like the colors used on the pocket patch. The picture is of the trading patches. The participant patches have a different color border on each of them.
I was able to receive two sets of the trading patches for my collection thanks to a Scouting friend of mine. I had to work this weekend so I was not able to attend the conclave. If they have any sets after the conclave I plan to get a few more sets. I would like to add a set of the participant patches to my collection, but since I will not be attending I do not think I will be able to do that.
What do your lodge's patches for the the 2015 NOAC look like?