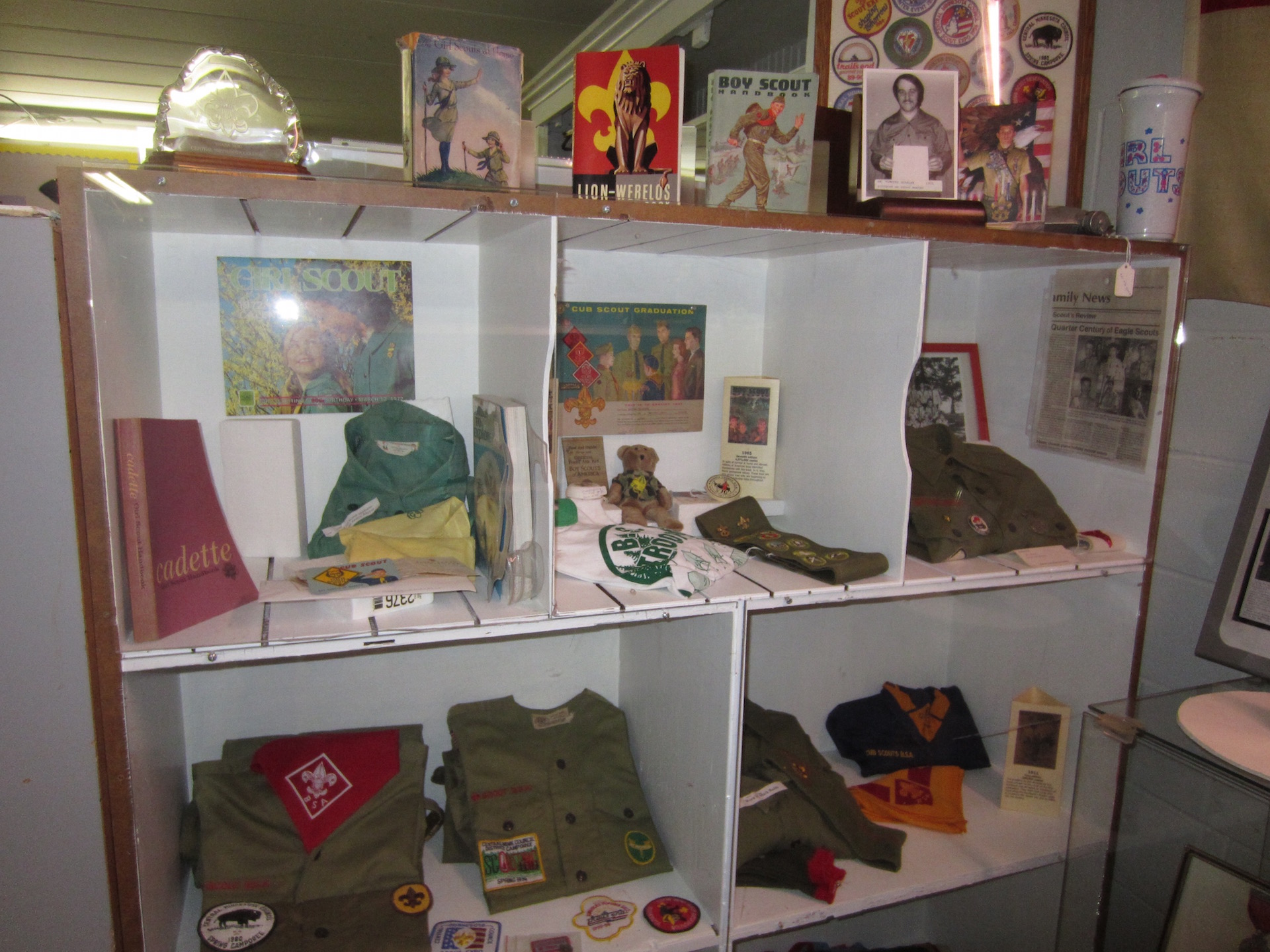 The president of the Melrose Area History Museum and I met at the museum this morning to set up my shelf display and Scouting coffee mugs. We both thought this would be a quick process but the cabinet had other ideas. In order to place the shelves in the cabinet we needed to remove a partition. The partition decided it did not want to be removed. The above photo from 2012 shows the two dividers that were painted tight into the shelf grooves. We spent over 15 minutes trying to get the left one to come out. Once we finally removed it we decided to take out the second one also. It was also stubborn but it did not take as long to remove.
Then came the fun part of reorganizing the display with the new shelves and the coffee mugs. I discovered a batch of membership and award cards that I thought should be set up for everyone to see and was able to use the new shelf rack to do that. We also put a piece of rigid insulation into the Girl Scout uniform so more of the shirt could be seen. The newly arranged display may look a bit more cluttered than the old arrangement but a lot more items can now be seen. To tell the truth, I think i like the new arrangement better. What do you think?
The pictures below show the new arrangement. I am already starting to form some ideas for other changes to this cabinet and two other cabinets that Roger said we could use for Scouting displays.