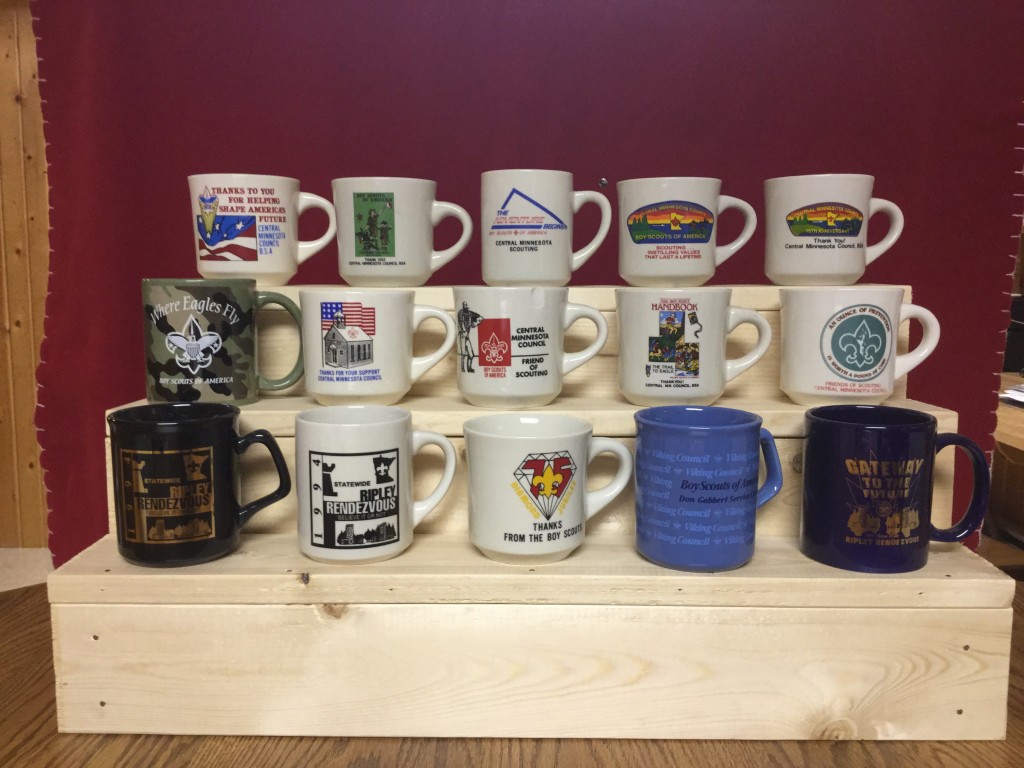 I have collected a lot of Scouting memoribilia during my 35 years as an adult leader in Scouting. I have hundreds of patches, dozens of handbooks, a large tote of 2001 National Jamboree souvenirs, and enough coffee mugs to go over two months without needing to wash one. One wall in the family room is covered with honors. Another features pictures of the troop's Eagle Scouts. And there are the Beagle Scout Snoopy Hallmark ornaments, in addition to all kinds of other stuff. Yep, I have quite a collection. Maybe too much.
In December I became a member of the board for the Melrose Area History Museum. They have a small Scouting display featuring items from local Girl Scouts, Cub Scouts, and Boy Scouts. Most of the Boy Scouting display features items I donated over the years, but they do have some interesting items donated by other people including a Boy's Life article featuring an Eagle Scout from Melrose. (See the post about that article HERE.)
On Wednesday I stopped by the museum and took a look at the display. It could use a few more items, I thought to myself. I had an idea. Maybe it is time to thin out my collection of coffee mugs. I took a few measurements of the display case and designed a little three level shelf that could display 15 coffee mugs, and still allow some other items to be placed in front of it.
Today I decided to put my idea into action. I bought a couple 1×4 pine boards to make the two foot wide shelf. This evening I took the time to nail it together. Then I choose fifteen mugs from the collection to donate to the museum to be part of this addition to the Scouting display. The picture shows the shelf and the mugs chosen. Now I need to paint the boards white to brighten the display and highlight the mugs.
Yes, I will loose fifteen coffee mugs from my collection, but that still leaves over sixty of them on display in my family room. The 15 I chose to give are doubles I have and Central Minnesota Council mugs used as incentives during various promotions over the decades. I think these mugs will make a nice addition to the museum display. What do you think?