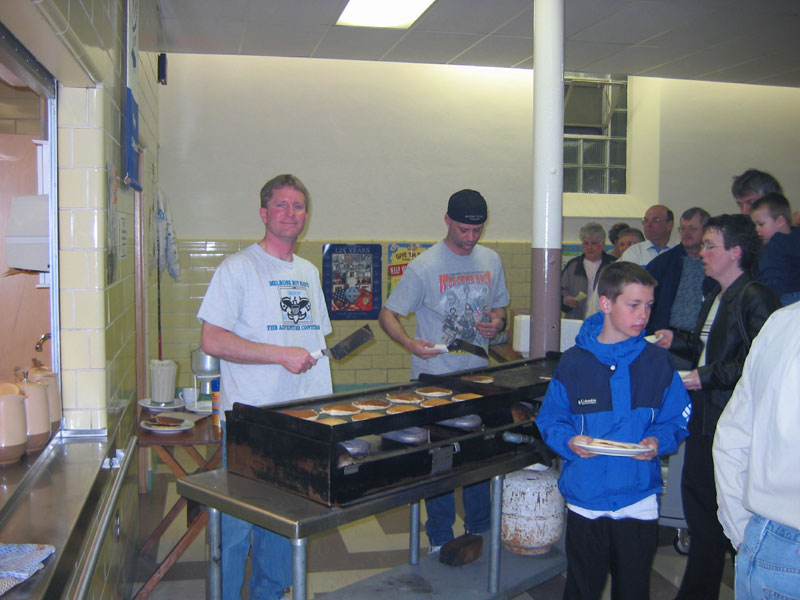 We all have to do it, although we would rather avoid it. Fundraising is a crucial item on every Boy Scout troop and Cub Scout Pack's agenda. The big question seems to be, "How can we raise the most money with the least amount of work?" Sound about right? After twenty-six years of Scouting I can tell you what has worked well, and not worked well, for Boy Scout Troop 68.
We have tried several fundraisers throughout those years. We tried selling candies. They were not as sweet as we were hoping they would be. It can be tough to convince people to buy a candy bar for twice the amount for which they could buy one in the store. We tried selling seafood a couple times. The first seafood sale went fairly well so we tried a second one. Sales dropped significantly and left us feeling like we were left high and dry. We tried delivering phonebooks door to door in our community, but the boys lost interest in that very quickly.
For several years the troop sold Christmas trees. A local grocery store allowed us to use a portion of their parking lot to display the trees. The Scouts were assigned shifts after school to work at the tree lot. The profit made was divided by the total number of hours worked by the boys. Each boy received an "hourly wage" based on the profit made that was then placed into their individual accounts.
The trees sales went very well the first couple of years. Then things began to work against us. Sales began dropping as more people bought artificial trees. Troop membership dropped so we did not have enough Scouts to fill the shifts needed at the tree lot. One year several trees "disappeared" from the lot and cause a disaster in the profit made. We barely broke even that year. We finally dropped the tree sales as a fundraiser. A community of 3200 people just did not make it profitable enough during the last few years.
Our Boy Scout council does conduct an annual popcorn sales fundraiser as I know many councils do. We use this as an "optional" fundraiser for the boys in our troop. If they chose to participate they receive all the profit into their individual account. We do this as an optional fundraiser because our brother Cub Scout Pack uses this as their major fundraiser.
The troop best way we have of raising funds have been the pancake and sausage breakfasts we hold twice a year, once in the spring and once in the fall. I will make this the subject of my next blog entry.