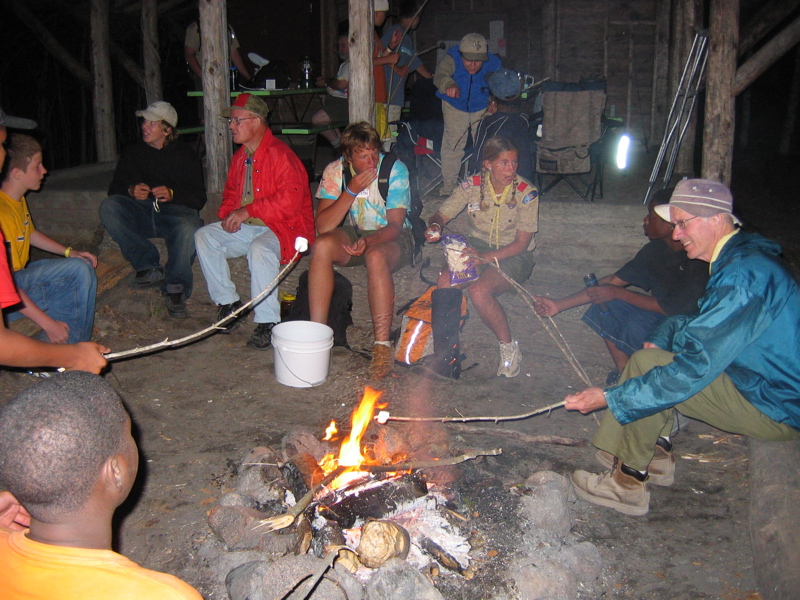 Telling stories around the campfire has been part of Scouting since the first Boy Scouts went camping. Boys and adults love hearing a good story while sitting around a crackling campfire surrounded by the darkness of the wilderness.
As my troop gathered around the campfire during the first night of a week long summer camp one year, I opened a book of short stories that I had brought along, and told the boys that I would read them a story each night before heading off to bed.
The younger boys were enthusiastic about hearing the stories. The older boys complained that they did not want to sit and listen to stories being read to them. I told them to sit back, relax, and listen. And I read them a different story each night.
Our last night in camp finally arrived, Friday night. We had just arrived back at our campsite after attending the closing campfire. It was late, everyone was tired. I thought the Scouts would want to go straight to bed. I was wrong.
I was surprised when the older Scouts asked me if I would be reading a story yet. These were the same boys that did not want to listen to stories earlier in the week. I smiled to myself and grabbed my book as the troop gathered around the campfire ring one last time.
Campfire storytelling is what I call the "mind's television" for the Scouts when they are camping. It does not matter if the story is comical, serious, scary, or has a moral to it. If the story is told well it will hold the boy's attention and have them using their imaginations.
I would suggest that every troop have at least one storyteller, be it an adult or an older Scout. The storyteller should have fun telling the stories, putting a little emotion into the tales, changing his voice a little for each character. The more the teller does with the story the more fun it will be to listen to it.
So next time your troop heads out to its campground do not be afraid to grab a good short story book and bring the magic of the mind's television to your campfire.