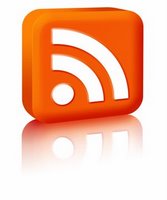 Those of you who follow this blog know that I produce a video podcast known as Melrose Scouting Productions Podcast (MSPP). I have recently been asked to produce an audio podcast based on the material found in those video podcasts. I really do not think transferring the four to seven minute video podcasts would make for a good audio podcast so I have been giving the matter some thought on how to expand it to a 15 to 30 minute audio podcast.
I do not want the new podcast to be about how to be a better Scout leader or how to improve your pack or troop program. There are already podcasts out there that do just that, including An Hour A Week, the Scoutmaster Minute, the Leader's Campfire. The MSPP video podcast was designed to be entertainment for Scouts and their families from the start. I think the new audio podcast should be the same.
Before I begin creating a new audio podcast, I wanted to have a format to follow from episode to episode. After a couple weeks of thinking about it I think I have come up with a plan:
a) Opening music and intro
b) Monologue
c) Buttons' Corner
d) Commercial (if anyone decides to sponsor the program.)
e) Around the Campfire
f) Buttons' Shout Out
g) Scout Leader Minute
h) Closing theme/music
The Opening Monologue would be a short discussion between Buttons and myself about what is featured in that episode. I have already played around with the monologue for the first episode and discovered Buttons can be a hard person to talk to. (I am beginning to feel like I have multiple personalities.)
Buttons' Corner would feature the audio from one of his videos, or his thoughts about Scouting in general. He could even answer a question or two sent in by a listener, which means I would have to set up an email address for him.
Around the Campfire would feature a song found in one of the videos, or maybe a campfire story. This part of the podcast could be as short as a couple minutes (if it is a song) or quite a bit longer (if it is a story). I have a few Scouting based novels from the 1910's through the 1920's that might make for a continuing storyline.
Buttons' Shout Out will be moment for Buttons to recognize Scouts, packs, or troops that write to him or send him something special. I have received a couple requests for something like this. I think it could keep the show a little more interactive with the listening audience.
The Scout Leader's Minute would end the episode with a short story or thought, similar to the Scoutmaster's Minute at the end of a troop meeting.
I would like to know what you think about this format for a new podcast. I also need ideas for a name for it. Right now I am thinking about simply calling it the Melrose Scouting Audio Podcast, but I am open to suggestions. You can email me at stevejb68@yahoo.com