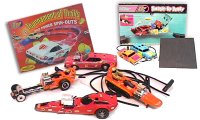 Scoutmaster Jerry from Oregon recently sent me one of those "Getting to know you" emails in which you answer a bunch of questions and then send it to all the contacts in your email address book. I usually look them over and then delete them, but this one was a little different and had Christmas as its theme. It was kinda fun so I thought I would post it here as something for the spirit of the season.
1. Wrapping paper or gift bags? Wrapping paper
2. Real tree or Artificial? Artificial
3. When do you put up the tree? It has to be up by this Saturday.
4. When do you take the tree down? New Years
5. Do you like eggnog? Never had it.
6. Favorite gift received as a child? SSP racers
7. Hardest person to buy for? Parents
8. Easiest person to buy for? Godson
9. Do you have a nativity scene? Yes
10. Mail or email Christmas cards? Christmas cards (and a few emails)
11.Worst Christmas gift you ever received? Pokeman cards
12. Favorite Christmas Movie? It's A Wonderful Life
13. When do you start shopping for Christmas? After Thanksgiving
14. Have you ever recycled a Christmas present? once or twice
15. Favorite thing to eat at Christmas? Turkey
16. Lights on the tree? Of course
17. Favorite Christmas songs? What Child Is This, Little Drummer Boy
18. Travel at Christmas or stay home? Brother's is only nine miles from home.
19. Can you name all of Santa's reindeer's? Yes
20. Angel on the tree top or a star? My grandparent's St. Nick
21. Open the presents Christmas Eve or morning? Christmas Day
22. Most annoying thing about this time of the year? Crowds when shopping
23. Favorite ornament theme or color? Traditional stuff, and ornaments given to me by my Scouts.
24. Favorite for Christmas dinner? Turkey, mash potatoes, gravy
25. What do you want for Christmas this year? Already bought it. hehehe
26. Who is most likely to respond to this? Probably no one, I guess.